A few teams were asking for a video of our pneumatic jaws working and here they are.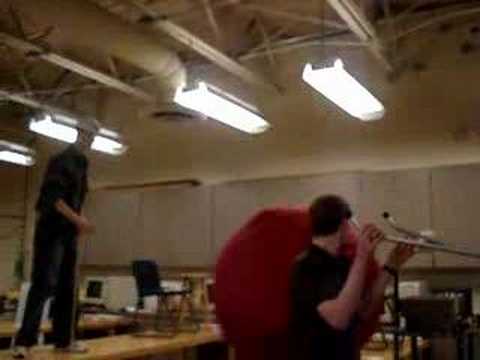 and heres the link to the pictures of the robot as it currently is

The videos are from week 2 and the pics week 3. I would have liked to have our most current version of the robot grabbing the and throwing the ball but were having technical difficulties with it. The jaw has just minor spots where it shifts creating a problem. The jaws are made of steel conduit, and the hinges they are attached to are free spinning (pics only). We need suggestions to fix the hinges the jaws attach to.
As for pneumatics the compressor is on the robot and always running. Grabbing the ball, lifting the arm, and launch expends almost all of our air. Our working psi is set 60 right now.