Texas Robotics Invitational (T.R.I.)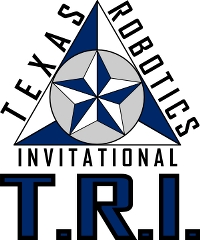 What
Texas Robotics Invitational (TRI) is a new off-season event in Houston, Texas designed to get local teams more play time. It's going to be a relaxed event that will work to strengthen our community. For those of you who have attended Houston Robot Remix in the past two years this event will work in a very similar way.
Planned and organized by Spectrum FRC#3847, Houston area teams and volunteers, and the Lone Star Regional Committee with support from FIRST in Texas and the Texas Workforce Commission.
When
June 21st, All qualification rounds and eliminations will happen on June 21st. Field setup and load in will be June 20th
Where
Strake Jesuit College Preparatory Gymnasiums
8900 Bellaire Blvd, Houston, TX, 77036
Who
Only Texas teams can compete do to sponsorship restrictions.
Invites
Invites should start going out to the first round of teams this week. After May 16th we'll start inviting more teams. We're planning to keep inviting teams till we get to 32 teams.
Cost:
Free to all teams
Social Media:
Twitter: @TRIRobots](http://www.twitter.com/TRIrobots)
For More Information:
Website: www.spectrum3847.org/TRI
Email us at TRI@spectrum3847.org