I think I played too much moderater counting during the summer.

I would've been here a lot more if my job didn't block Discord.
Discourse provides a Community Health dashboard on the admin side (not public, for some reason). It shows some nice stats, so I figured I would share. I'll try to remember to do this along with the Year In Review topics every year going forward.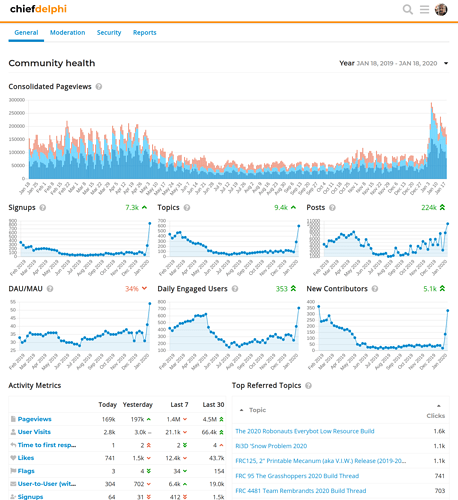 This topic was automatically closed 365 days after the last reply. New replies are no longer allowed.