We're trying to update our RIOs to 2019 images, but keep getting this error when trying to update firmware: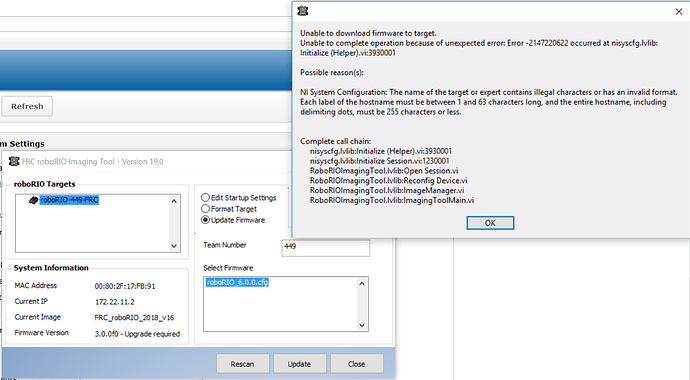 We're upgrading from 3.0.0f0 to 6.0.0, and have tried 2 different computers, 2 USB B cables, and 2 different RIOs (the other one is currently on 5.0.0f1 firmware). We can still access the web dashboard on both, and have tried the imaging on both static IP and DHCP. We also tried running the imaging tool as administrator, updating firmware via web dashboard, and booting the roboRIO into safe mode. Windows Defender Firewall is off.
We also tried formatting the RIO that's on 5.0 and got a similar error. We're going to call NI once they re-open tomorrow.