I remade my interactive pit map lookup from last year in Google Sheets, along with some upgrades that I stole from the Detroit map last year.
You can enter in team numbers to highlight them in yellow, or select a division and enter a match number to highlight teams in their respective alliance colors. It's currently running on last year's match schedules, I will update these once match schedules are posted on TBA, but it's still functional to play around with right now.
I have no idea if the Inspection stations / Radio stations are in the same place, but it seems like there are still the same gaps between pits as there were last year, so I went ahead and left them where they were.
Screenshot: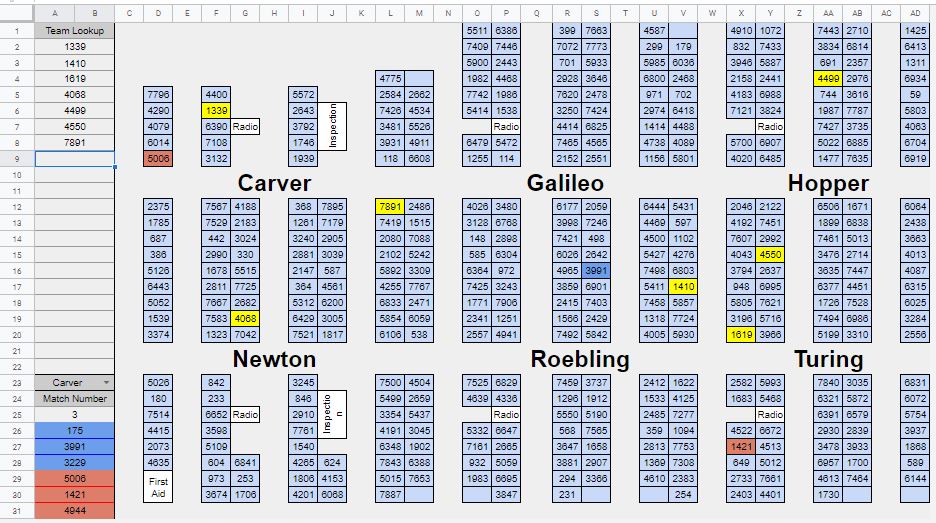 How to get your own copy working:
Open this link
Click File -> Make A Copy -> OK
You can now edit the copy that you made, you should be able to find it in your Google Drive.
Good luck to everyone in Houston, especially all of our Colorado friends!