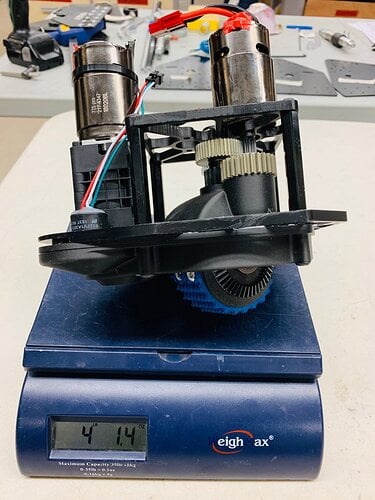 At Houston champs, several people asked if the CAD for our swerve module would be available after the season. Indeed it is.
Here
is the link.
The modules held up well after a season of use. The few failures I remember were all either related to the skis that we added to the bottom, or bolts coming loose even though we used locktite on them. I guess next time I would recommend using high strength retaining compound on some of the critical bolts that don't have to be removed. I'll know a little more about how they held up after we take practice bot apart.
Here is the original version I posted a while back.
Questions and comments always welcome.