Team 3100, the Lightning Turtles, is proud to announce their inaugural season of the Turtle Trials Challenge Series and their 2019 game, Quick Quota. This series partners with our new development drive kit called the LT Mk1 Drivetrain.
Game Files:
Quick Quota Game Animation
QuickQuota_GameManual.pdf (911.8 KB)
QuickQuota_FieldCAD.STEP (11.3 MB)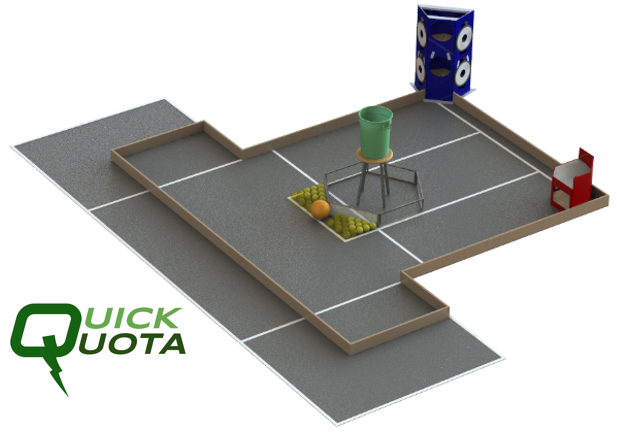 LT Mk1 Drivetrain Files:
LT MK1 Kit Assembly Flowchart.pdf (1.4 MB)
LT MK1_ Assembly Guide - Structure.pdf (6.4 MB)
LT MK1_ Assembly Guide - Electrical.pdf (3.5 MB)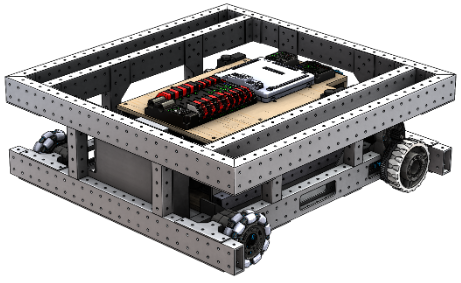 The point of both the Turtle Trials Challenge Series and the LT Mk1 Drivetrain is to provide more training opportunities for students on our team that is repeatable year after year. The custom components of the kit drivetrain are fabricated by our veteran members and the rookies assemble the drivetrain so that each can learn or further develop certain skills on the team.
This year, the team will be splitting off into four smaller teams that will compete in a round-robin tournament at the end of the fall semester. The hope of this program is to help provide more students opportunities to develop their own ideas and compete with robots in the same process we use for during the build season.
Our goal after this season is to vet this program out internally with team 3100, and then scale appropriately and invite surrounding teams to join in following years, similar to what the OCCRA program has been able to accomplish for Michigan. We hope to have more information publicly available in the coming months on our website team3100.com.