Waited all day just for Ryan to snipe me as im eating dinner smh
Upside, at least something good was in this weeks team update. Great changes to the timeout rules
Finally some time out changes

Thank you for listening FIRST.
A little disappointed there was no statement given on the circumstances that caused them to change the timeout rules or any updates on how they'll be enforced, but this is a big step in the right direction.
Fixing a busted taillight on a totaled car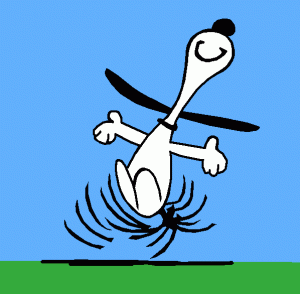 It's just 2 mins, I don't see anything public that meaningfully changes the guidance on how FTAs and Head Refs will treat these situations. Still pretty disappointing, not excited to read "At the same time, just like in every other high school sport, timeouts can't be open-ended and we need set rules about how to handle them."
We aren't like other high school sports, shutting the field gate will continue to teams unless there is meaningful culture shift from HQ to put the team experience front and center.
This is a pretty terrible update in my opinion that does nothing to address the actual problems we have been seeing this season.
If HQ can't come out and say what happened at Long Island 2 and other events is not the intended outcome of the old rules and these new updates, I don't know what the point is.
There is right and wrong and this update does nothing to make the line clear. In almost every case, closing gates on teams and not letting them play is wrong, HQ needs to say that.
The wording in this update makes e-stop protests(and replays) a valid option for getting bypassed teams on the field.
The blog post Hallry referenced did in fact come out and say that was the behavior as intended.
I'd also like to emphasize that we instruct our volunteers to follow the rules as FIRST HQ has written them. If time is up, and a referee or an FTA closes the gate on the field with a playoff team still in the pits, they are doing as instructed, whether they like it or not (and very likely, not). I ask that you direct any feedback or concern you have about this to FIRST HQ.
Seems pretty clear to me that as teams we have to choose to stop playing matches when our opponents alliance isn't on the field.
Unplug Ethernet cables, hit estop buttons, remove your robots from the field, call ordered placement, etc.
By that blog post it appears HQ believes that being a few seconds late means you should not get to play and that is a just punishment, I can not agree with that. This update and blog post have me seriously questioning a lot of things and if I want to continue to volunteer for a program that believes this.
Thank You FIRST for restoring Gracious Professionalism.
Though how will it be clear when the Hangar is clear? Does this say that the results will not be posted until the hangars are clear? ( which would be satisfactory I think) - asking for a team that could not assess their damage before the window closed.