To our FRC Customers -
We wanted to provide some updates on hardware changes and availability for the Falcon 500 Motor Powered by Talon FX.
First things first. Our original goal was to have the motors available prior to the end of the year so that teams could have them in hand before robot development began in the early season. Unfortunately, we have been unable to meet this target due to manufacturing and supply chain constraints.
With that in mind, here is our current estimated timeline for Falcon availability:
January 10th: 1st Falcon shipment leaves the manufacturing facility in China

January 15th-17th: Falcon shipment arrives at VEX's distribution facilities in Texas

January 16th-18th: Falcons are made available for purchase on VEX's storefront and units begin shipping to other Falcon 500 distributors.
We understand that this means teams will not have Falcons in hand prior to kickoff, and know that this is far from an ideal scenario. Note that the January 16th date above is the absolute earliest Falcons will be available and is a best-case estimate. If for any reason the estimates above change significantly, we will provide further updates so folks can plan accordingly.
Please know that we are working hard to have units available as soon as possible, and sincerely apologize for the potential bind that some teams may find themselves in due to this setback.
All that being said, I'm happy to announce some new hardware changes to the Falcon 500, that should provide for a more durable motor, and a friendlier long-term user experience.
A changed motor assembly method. The 50mm long M3 screws are being replaced by shorter M2.5 screws that thread into each side of the sleeve. Making assembly / re-assembly easier.
We added a second bearing to the faceplate to better support the output shaft. The size of these bearings has also been increased to handle higher axial loads.
A changed shaft retention method, meaning no more screws hidden inside the motor. The motor now has a female spline bushing that drives the output shaft. The shaft is retained by the motor assembly, making shaft changes easier. The spline bushing is pressed into the rotor housing and pinned in place using roll pins.
New output shaft design which has a longer sleeve to go through the two bearings in the faceplate. The shaft is pressed into the flanged section and pinned together.
A second cooling port to allow motors to be plumbed through a single inlet.
Mounting holes on the face plate is now blind to prevent long screws from locking the rotor.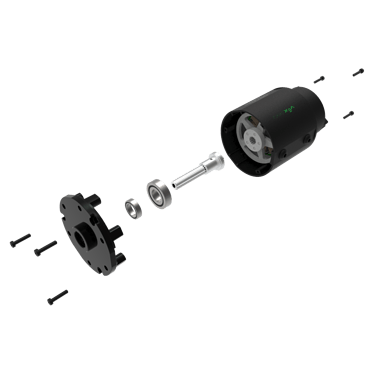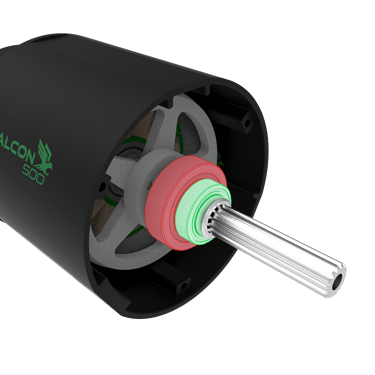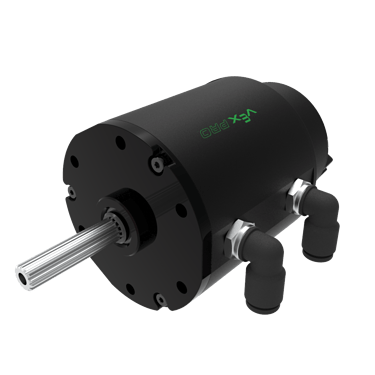 Look for an updated User Guide and CAD Models to be released sometime later this week.
As always, we appreciate your patience and patronage as we look forward to restoring some of the faith we've lost over the past year or so. Best of luck to all teams on this upcoming season.