"Backboard" Intake Testing
We cut out new pieces for our "Backboard" intake design. This will be our 3rd iteration. This version adds a "funnel" to the two sets of 4" compliant wheels we had before.
The good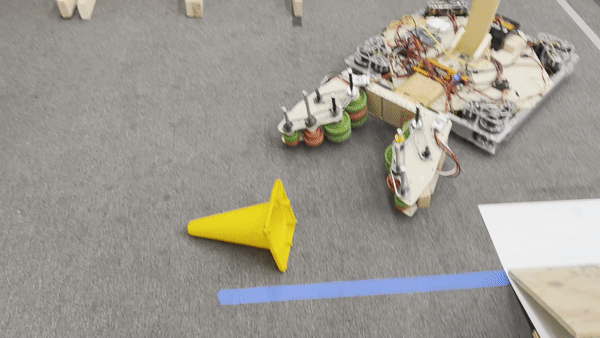 The first try worked well! The funnel brought the base to the center and locked it in place.
The bad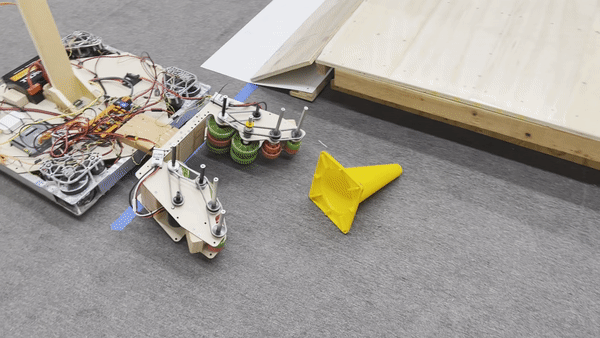 In this second instance, the third roller is working against us, by grabbing the tip of the cone and shoving it in the wrong way.
The ugly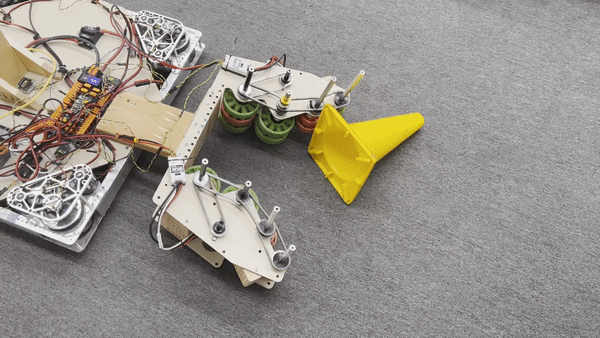 So, we have an obvious weak spot in our 1/4" masonite cutouts. But we all had a good laugh and the slow-mo is pretty enlightening. Once again, the third rollers are grabbing the tip of the cone and shoving it the wrong way, which wedged the cone in sideways instead of the direction we wanted.
What did we learn?
Further out in the funnel, we don't want wheels down low where they'll make contact with the tip of the cone. We will either move these wheels up, or omit them entirely and just use a static shape of some kind (a rod, or hdpe skid, etc.) in order to push the tip of the cone away so the base gets pulled in.
I would like to say no intakes were harmed in the making of these videos, but the evidence speaks for itself! Don't worry though, we'll shore it up with some aluminum strap on Saturday, adjust the outer axles, and run it some more times before we iterate again.
Thanks for following along!