Look out for our unveil video next week!
I definitely thought the bar for being competitive at high levels of play this year would be lower. Congrats on blowing expectations out of the water!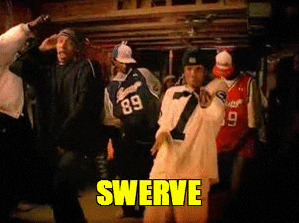 Impressive! Look forward to competing week 4!
absolutely beautiful. I look forward to seeing this combined with a trench auto in later competitions
You could score even more if you grab the ones that roll out.
And this routine actually leaves room for your partners to do something.
I'm so upset with myself for not thinking of that.
Wonderful work Mean Machine! I'm very eager to see your robot in action this season in the PNW and beyond.
I just timed this three times and I kept getting just over 16 seconds.
Even if they do shave enough time off to fit it comfortably within 15 seconds they can also position themselves to shoot by 15 and shoot the 5 balls in within the first second or so of teleop to still earn auto values for their shots (the threshold for auto points for balls scored is 5 seconds into teleop). It's also possible to have commands run between auto and teleop as well (accounting for the brief disable/enable period) which can also save time without being fully restricted by the 15 seconds.
Perfectly said—in fact this is better because HQ gives those after-buzzers both auto points and Stage 2 capacity credit*. Mean Machine seems about on the money for that two-fer! Looks great, folks.
*ETA: Assuming the 9 balls for Stage 1 are done. Which, you know, seems kinda likely. See 4.4.1.
I was thinking that too, but I wasn't entirely sure (purely mechanical guy here😀). Either way, this is truly impressive. The bar has been set!
Now that your robot reveal is out, would you mind sharing the length and width of your frame? We already built our (inline shooter) robot but are now thinking about transitioning to a hopper system similar to others we have seen for state/Houston. We want to try to implement it without altering our current frame
Of course! We have a 32.25" by 27.25" frame perimeter.
This topic was automatically closed 365 days after the last reply. New replies are no longer allowed.