Alright, we need a turreted base.
+1 rp for every turret on your robot
i wish i could say this is just a coincidence but its just too obvious
Couldn't be our robot. Definitely can't be. It has to be 195 or Code Orange

. Even with that, why would they put a specific robot in a poster?
Can't be our bot. It has 4 wheels XD. Probably an FTC and FLL Bot tho so we just need to start asking them which bot it is.
so modest, maybe cheesy poofs looked into the future and saw the design on the shirt and poster and though "we need to make that real for the 2019
game"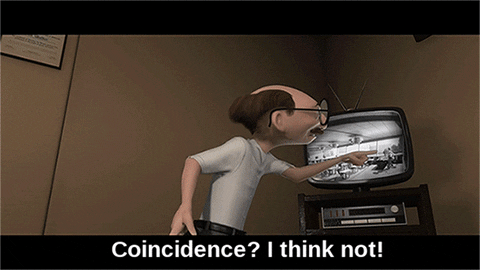 Guessing the bot with the flag and the fourth one are supposed to be generic FTC and FLL? The FTC bot looks a bit like a standard tilerunner and the FLL one has one of those angled LEGO Technic pieces and a sensor plugged into what looks like an ev3 brick.
i think you are right good sir/ and or ma'am
Its an advanced WCD 4 wheels on one side and 2 on the other
what else is 254 hiding from us???
People are thinking 2021 is going to be a replay of Infinite Recharge.
This proves that 2021 is going to be a replay of Deep Space.
Picking an FLL and FTC bot for your alliance would certainly be a flex.
…some might call it …a game changer
148 2012 says "hold my CodeSplode!"
(The IFI interns that year built a VEX-legal (other than the bumpers) robot that could play the 2012 FRC game. How'd it balance the bridges, you ask? 148 attached something for them to grab onto.
Deep Space 2: Electric Boogaloo
FIRST leaked the game to 254 6 weeks ago and this is just an outline of their 2021 robot
Yes; we so much enjoyed the experience of building an arm on a turret and can't wait to repeat it. Those 30+ wires and tubes practically routed themselves!