We have received a lot of questions this year regarding our button box for our operator controls. I figured if I threw something together maybe I could answer a whole bunch of questions all at once rather than spreading it out over weeks of time. More importantly I'll give links to the parts we have used and share what has worked and what has failed.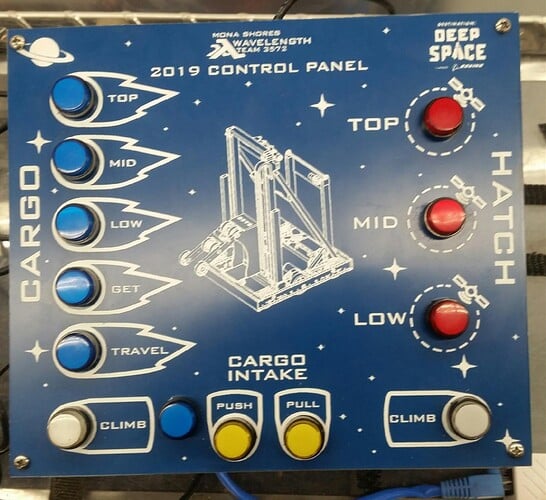 The heart of the system is the control board. We choose one that emulates a joystick over one that emulates a keyboard. For several years we used ones similar to what is sold on Amazon or at AM. We found these to be horribly unreliable and actually had 3-4 spares due to this. They give no indication of failure until they just don't work anymore. Because of that we switched to a controller designed for a MAME cabinet. These are made to run for long periods of time and rarely fail. Our first choice was found after a lot of research. We used a USB Trigger from Sensorium Embedded with 24 inputs available. At $63 this was cheap insurance and works flawlessly, until they discontinued it and have no plans to make more…
So we switched vendors this year. We've moved to an Ultimarc A-PAC2 (https://www.ultimarc.com/a-pac.html) this device has been flawless in its implementation and gives us everything we need. 32 inputs, potential to use a potentiometer if you wish and the reliability we demanded.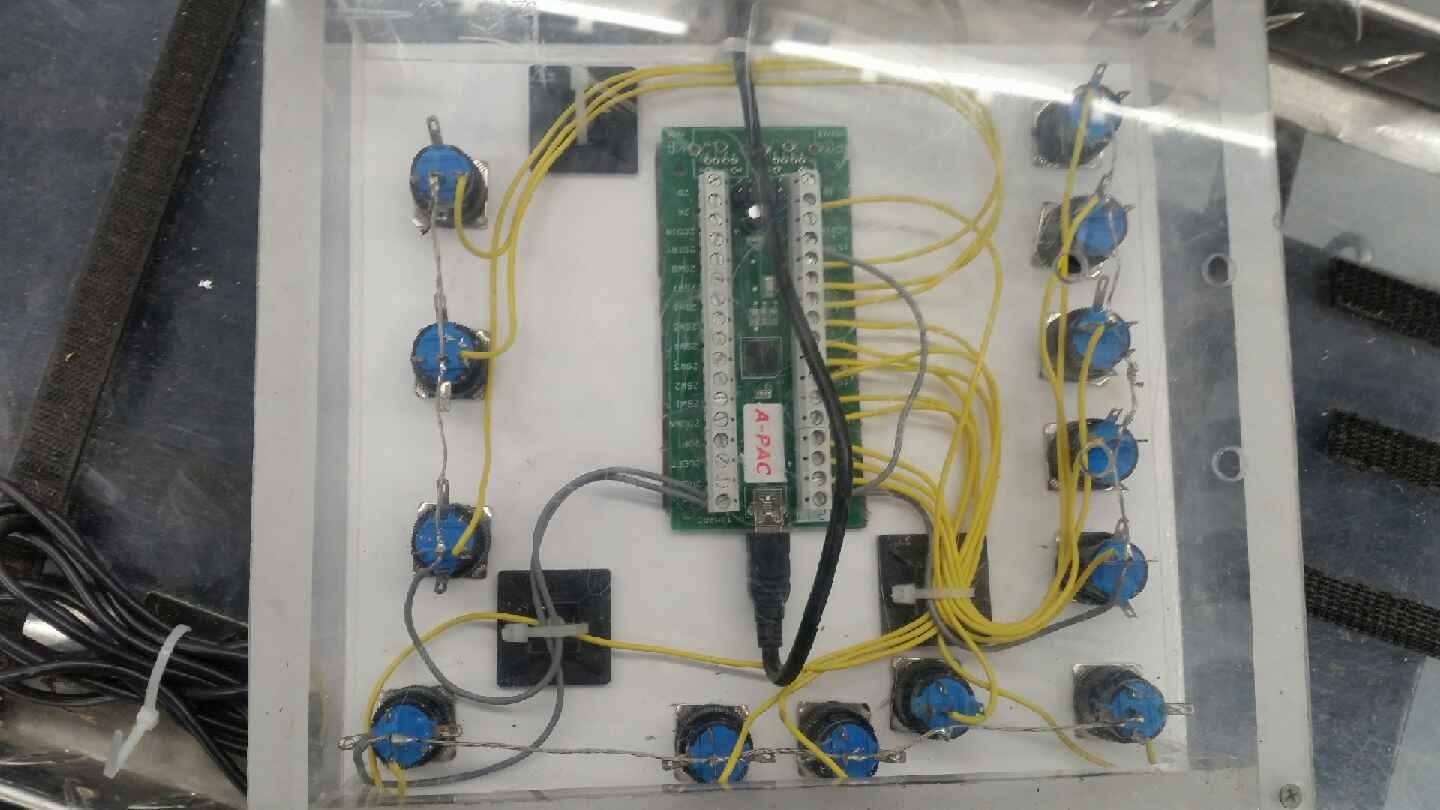 The box this rests in is made from .25" acrylic with some churro legs and some feet from Home Depot. Literally what we had laying around or sourced from a mentors garage. The lid is a piece of laser engraved two color acrylic from Inventables (https://www.inventables.com/technologies/blue-on-bright-white-laserable-acrylic-sheet) sourced using our handy dandy KOP voucher code. Big thanks to Inventables for this, their material is great, shipping is fast, and packaging is superb. Either our design team or myself will draw up a button layout and then we engrave and cut using an Epilog Mini 18 Laser.
Our buttons come from Amazon and Ebay direct from China typically. We like the 16mm LA128A (https://rover.ebay.com/rover/0/0/0?mpre=https%3A%2F%2Fwww.ebay.com%2Fulk%2Fitm%2F171634966552) , they seem to come in often random voltage ratings so if you plan to make them light up pay attention. They have the most satisfying click when you push them though, very nice and a good price too!