What are the advantages of the differential swerve system?
When not turning, both motors are powering the wheel, :. moar powah.
Clearance was around 1/2 inch from bottom of ramp to floor. The angle should be 50 degrees. The ramp shown was made from 6 x 6 x 1 inch hpde, if I remember correctly. The 1 inch obstacle hit roughly in the middle of the ramp.
UPDATE: Next design iteration of the 4x4x5 Differential Swerve incorporates the following:
SRX Mag Encoder on Axis
Upper plate thickened for encoder mount and mounting screw nuts (3d Printed)
Lower Housing with Integral Deflector Ramp (3d Printed)
3.5 inch Thin Section Bearing (Does not need to be a 4-point bearing)
Added 2 bearings to the support the cantilevered motor output shaft (
Eliminated 16 screws
Thinking about a further simplification, eliminating the 8 ring-gear support bearings and going to loose ball bearings in grooves on the ring-gear faces.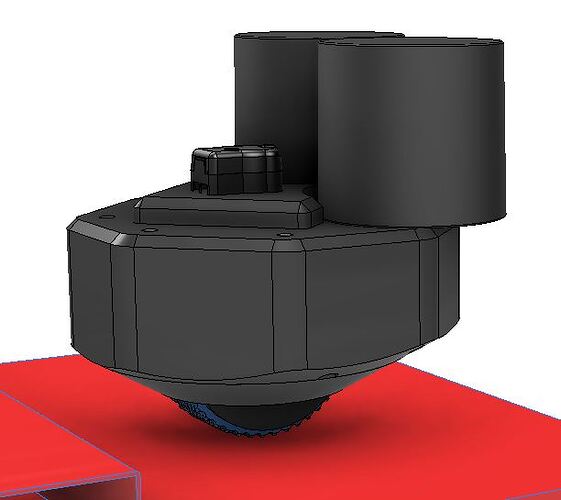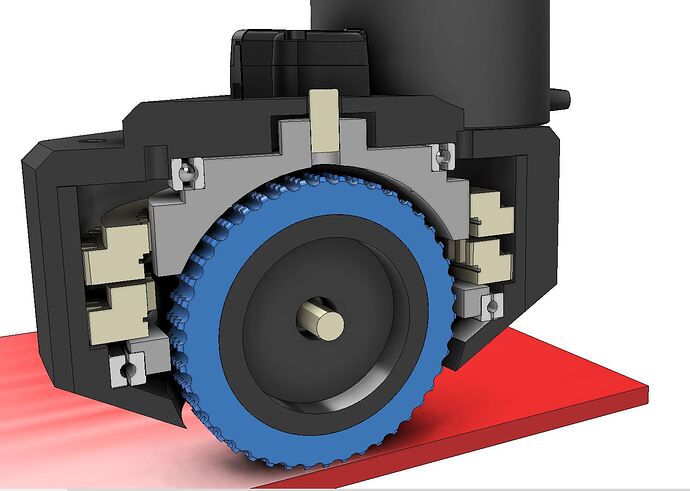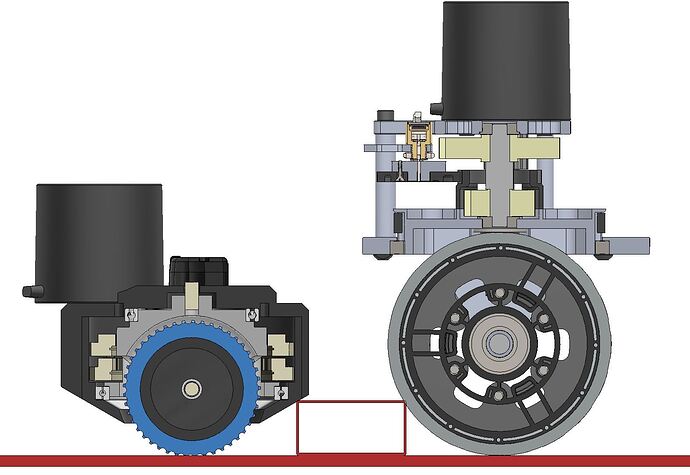 This topic was automatically closed 365 days after the last reply. New replies are no longer allowed.