Here is 5205's off season CAD release for our Traction Swerve Design. This is our 4th iteration. We have shown that with the right wheels (70A, 4") we can generate about 160lbs of traction. Current gear ratio is about 6.7:1 which is the highest that we can fit with NEO's. With Falcon's and the smaller pinion gear, we believe we can get it to a 10:1, maybe a little higher.
The swerve design wasn't designed to be very offensive. It is incapable of swiveling 360 degrees. We choose to limit cost and complexity and not include a slipring in the design. It is also not a coaxial design.
We believe this design can be as maneuverable as a standard swerve design in defense and also have as much traction as tank steer bots. It is a hybrid drivetrain that may be ideal for defensive heavy games.
Pros:
Steering gear ratio can be somewhat controlled independent of driving gear ratio by moving wheels further apart. This has been a fundamental road block to diff swerve designs.
Low cost with no machined components. All components are designed to be laser cut and formed.
Cons:
Probably a little heavy. We built ours our of steel so we can't tell for sure that the unit will weigh out of aluminum. Out of steel, the Pod is about 15lbs each. Out of aluminum we are estimating about 10lbs per pod.
70A wheels create tons of traction but probably need to be changed out often. Probably one set for quals and one set for eliminations.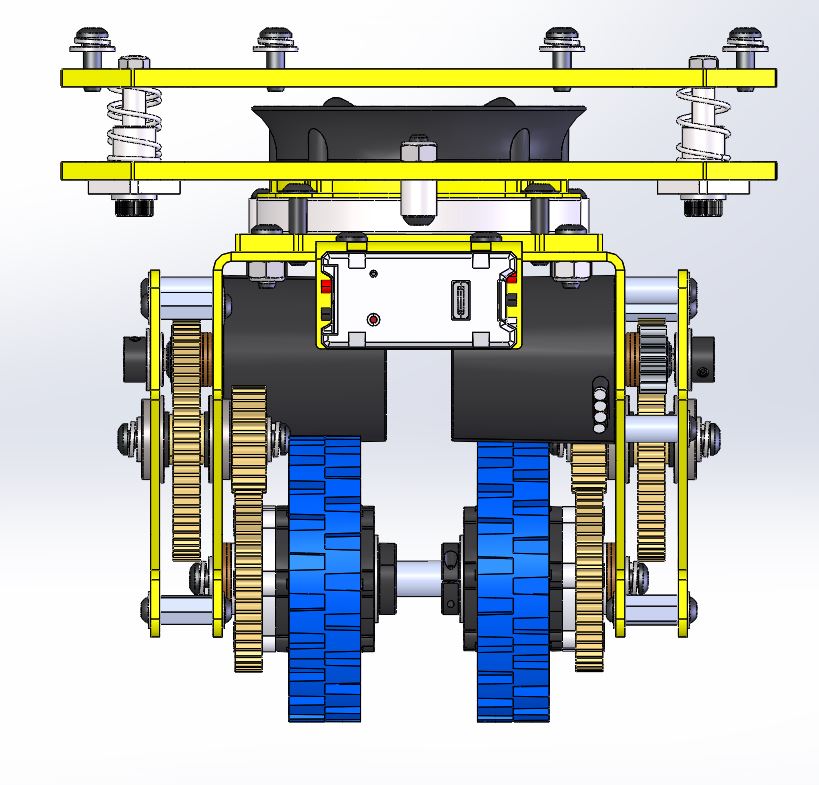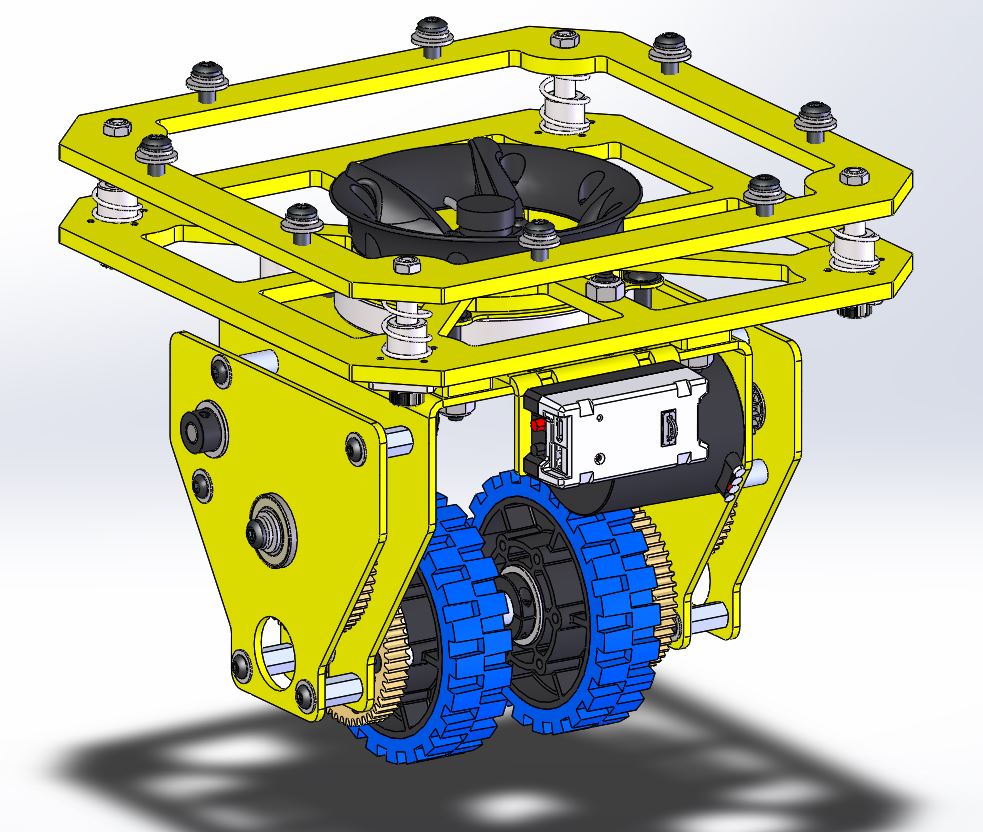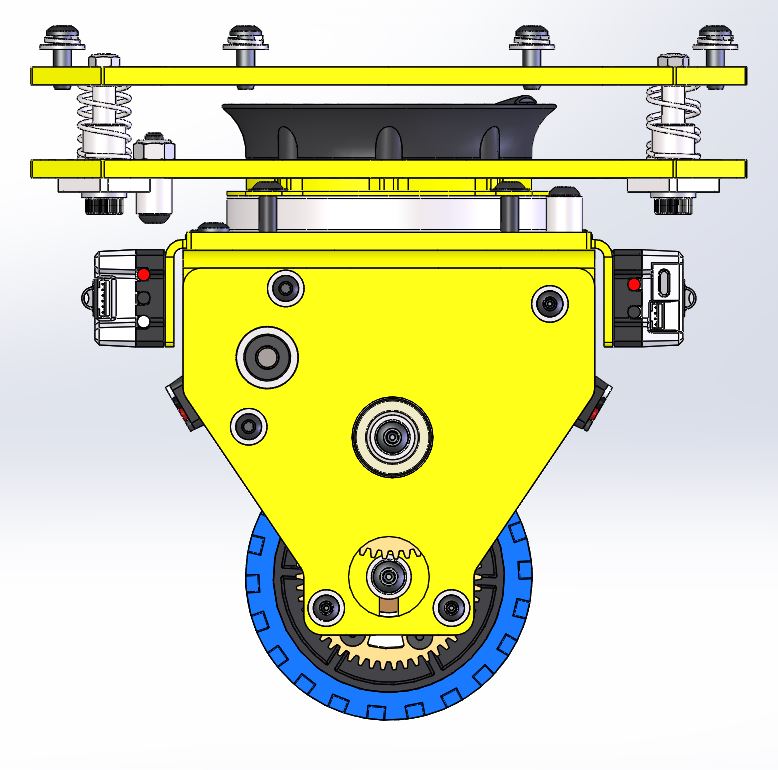 Questions and comments are welcomed