Hey all,
I've been a member of 5409 for 2 years now, and this year was by far our best. We've qualified for ONT DCMP for the first time in our team's history, the farthest we've gone as a team in our history. (Never been to worlds or any event farther than regionals before).
We won the Quality award at Durham College and the Imagery award for the Technology Division at ONT DCMP.
While I love to show off our robot, I also want your thoughts and opinions on it.
Specs:
4 wheel dual-speed tank drive, 2 CIM's per side
Magnetic PID's to control the Arm
2 Neo's powering the Shoulder joint
775 pros powering the Elbow and Wrist joint
Microsoft Life Camera for Vision
Capabilities:
Cargo placement everywhere
Hatch placement everywhere (Added in offseason)
HAB 2/3 Climb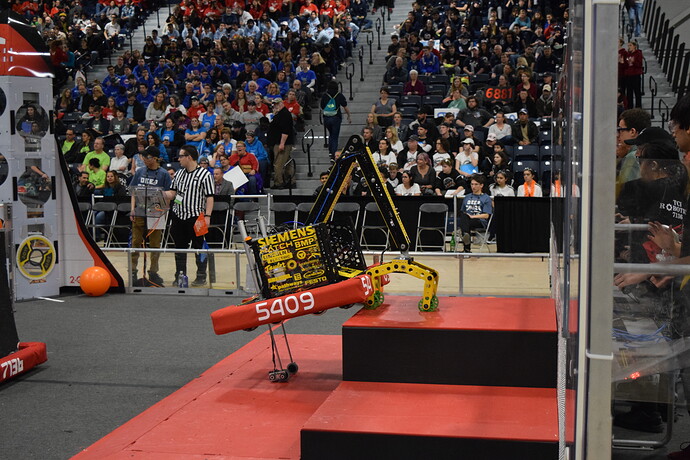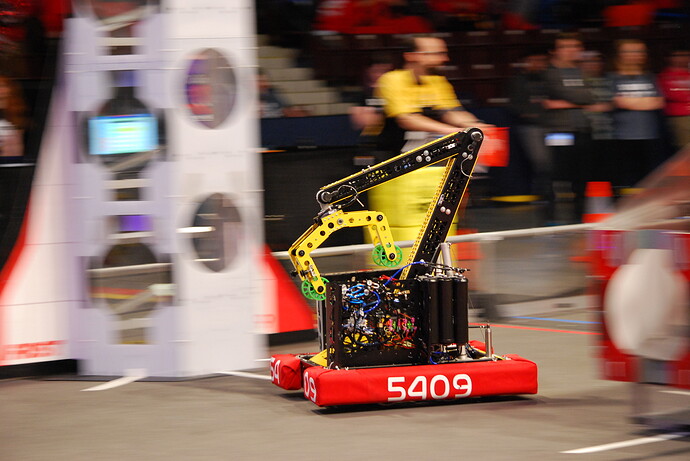 I would absolutely love to hear what you think about our design choices and your thoughts on our robot as a whole.
Thank you!