Does anyone have a high success rate 5-6 ball auto?
624 is like 50-50 with it. Though the shooter is being worked on right now to decrease the bounce outs.
1771 was doing great with their six ball auto at Dalton.
How is that auto legal? They clearly pickup 3 balls at a time.
Correct me if I'm wrong, but I believe the rule is that you cannot control more than 2 balls for longer than 3 seconds. That auto should be entirely legal.
I stand corrected, However I still think this doesn't follow the spirit of the rules, However as written it seems to be legal.
For reference we only have a 3 ball auto and are 20th in auto OPR according to this, so it might not be super accurate
Now I'm mad we didn't challenge when we were called for a penalty for accidentally picking up 3 balls and spitting one right back out.
i agree with that assessment, but is there a way to let refs know and prevent calls like this from happening? going frame by frame in this match, it seems like 1241 was called basically the instant they intook a 3rd ball, and then they shot a ball within 3 seconds so no penalty should have been given.
All OPR calculations are heavily affected by the offensive strength of the other robots at any given competition.
It's important to keep in mind the blue box in G403, namely:
c. frequent CONTROL of 3 or more CARGO (an approximate count for frequent in this context is if this rule is violated more than 3 times in a MATCH)
This means 1771 is MOMENTARILY CONTROLLING three cargo twice, so according to the blue box, they would be able to MOMENTARILY CONTROL three cargo one more time during the match before it becomes frequent. The head ref's definition of frequent could change over the course of the tournament if 1771 did this every match, frequent is not strictly defined.
Best,
-Mike
There's a Q&A on this specific scenario as well.
Q: G403 states that a Robot may not have more than MOMENTARY CONTROL of 2 CARGO and specifically describes an egregious example of frequent CONTROL of 3 or more CARGO more than 3 times in a match (approximately). Would a team that had momentary control of 3 cargo twice in AUTONOMOUS for all of their matches as part of a strategy be considered for egregious rule violation?
A: We cannot comment absolutely on hypothetical scenarios. The ultimate decision would be determined by the REFEREES at your event, with the final call made by the Head REFEREE. Generally, the list in the Blue Box of G403 is not exhaustive and there may be additional scenarios that may be considered egregious.
I mean, It's not necessarily what everybody has in mind when speaking of 6 ball autos but what do you all say about scoring the same ball in auto by different alliance members (bottom center) for a total of 6 by one of them: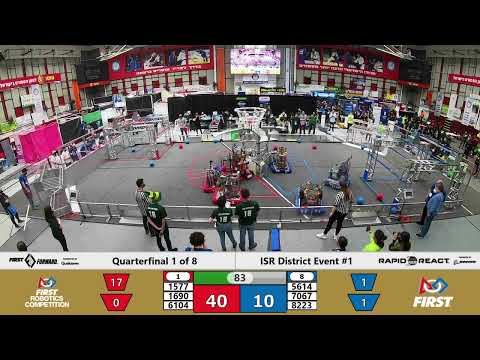 Key word being violated.


we do not violate the rule at any point in our autonomous.
1771 is NOT more than MOMENTARILLY controlling three balls at any time. More than MOMENTARY requires three seconds of control. by definition.
Yes, I see now that the blue box is referring to the context in which a yellow card may be given.
I think more teams will adopt this week 3 and beyond, and we will see if FIRST has a different take on this rule moving forward.
-Mike