Here is the CAD for Robo Remedy's 2019 Robot: The Claw.
https://grabcad.com/library/team-7103-destination-deep-space-2019-the-claw-1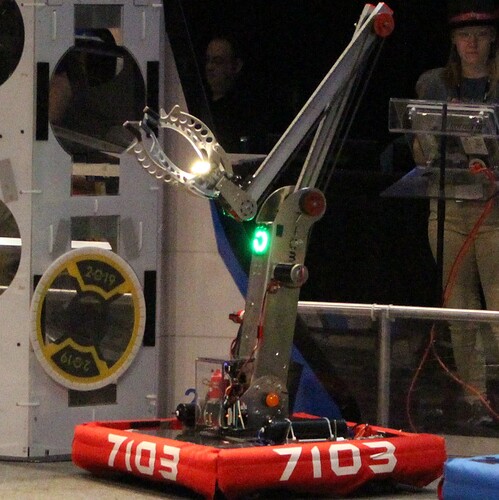 The design: A three-jointed articulating arm mounted on a 360° turret with a servo-actuated claw as the manipulator.
There are a lot of things that we'd do differently if we built another robot like this or for this challenge, but our team is proud of the robot that we've made. It isn't the most competitively viable design, but the amount of learning and experience that our entire team gained from such an ambitious robot it made it invaluable.
We competed at the Northern Lights and Wisconsin Regionals. Let me know any questions you may have!
-James Siedschalg, Team 7103 Student Lead Mentor