This is the CAD release for Team 7103- Robo Remedy's Swerve Drive, 7103's West Coast Drive, and the Lakeshore FIRST Robotics Collaborative Swerve Drive.
7103 Swerve Drive:
https://grabcad.com/library/team-7103-sds-mk2-module-modified-for-through-bore-encoder-1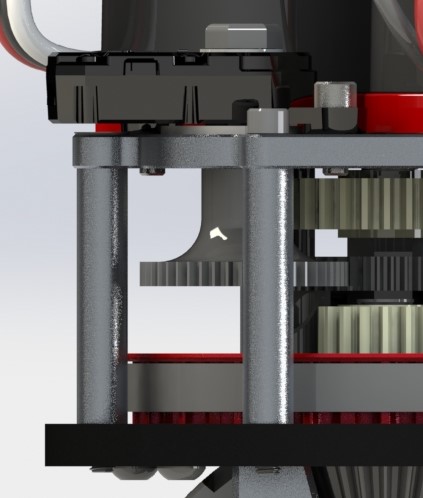 This is a modification of the SDS MK2 (2910) module which facilitates the use of a through-bore encoder and added motor spacers before an official option was available. We plan to use these during the 2020 season if it is a viable option. We have manufactured a practice bot and thoroughly tested the modules. Some hardware was sourced from SDS, but all of the machined parts were done by a local sponsor.
Original SDS MK2 Module:
2910 MK2 Swerve Module Release
Lakeshore FIRST Robotics Swerve Module:
https://grabcad.com/library/lakeshore-first-robotics-2020-swerve-module-1

This module was developed jointly by the FRC teams of the Lakeshore FIRST coalition. CAD and design were done primarily by myself (Team 7103) with input from the other teams. Manufacturing will be done primarily by Team 3381- Droid Rage. Currently, 3381 plans to investigate making these modules in-season if it is a viable option for them.
7103 Chain-In-Tube WCD:
https://grabcad.com/library/team-7103-2019-offseason-west-coast-drive-1

This WCD is an attempt to solve everything that we didn't like about our drivetrain last year. The chain-in-tube allows for a narrower, cleaner, and lighter profile. It also fixes some gearbox mounting issues.
This will likely never be manufactured unless the 2020 game is swerve-prohibitive.
Primarily, this was an exercise for me to learn Onshape to help solve our lack of Solidworks-capable computers.
See also: 7103 Code Release