Drumroll, please…
Team 7407 is proud to present to you our 2022 robot, the bodacious Flying Boar!
Our first ever navy blue robot boasts dual intakes (#DUALINTAKEGANG), a highly accurate and high-powered shooter, an index with a boar head on it (because who doesn't want a boar head?), and the fastest swerve drivetrain I've ever seen (granted, I've not seen many, as I've only gone to two competitions in my life).
It also features other things, like wires, metal, and probably some crumbs. I don't know, man, I just work here.
In our past 2 competitions (NE Granite State and NE Hartford), we've gone 34-3-0 in matches. At Granite State, we were event winners, and at Hartford, we were event finalists! We also came home with the Innovation in Control Award at Granite State and the Engineering Inspiration Award at Hartford.
Anyway, without further ado, our reveal video: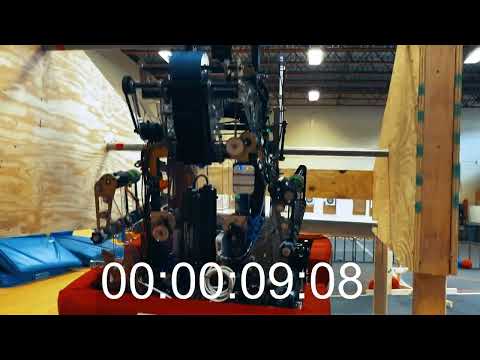 Credits to team member (and our amazing driver) Sebastian for putting this video together!
See y'all in HOUSTON!!