One of our objectives this week was to develop a hooded shooter concept that allowed easy adjustment of the hood angle. We decided to try a piece of lexan bent into a slot. Here are a few details:
4" Diameter Shore 60A fairlane urethane wheels with bored and broached aluminum hubs
1/2" Lexan side plates
1/16" Lexan hood
1/2" Thunderhex shafts
Dual 775Pro reduced 3:1
1:1 Drive Belt - GT3 Series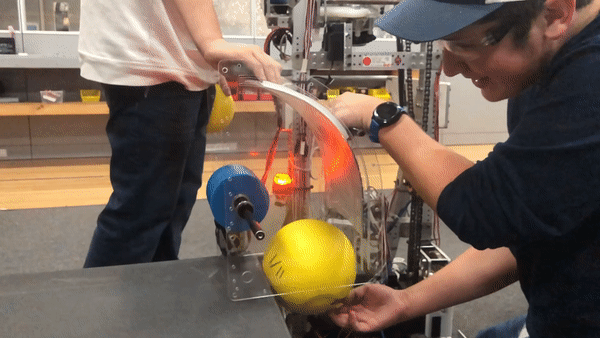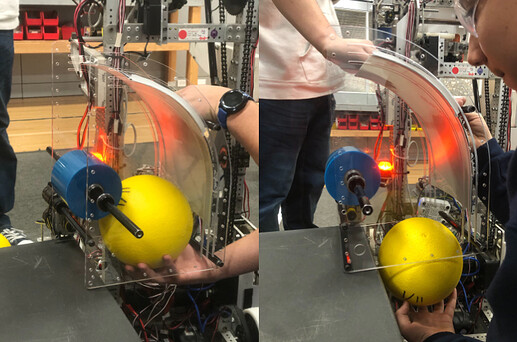 Hoping to get some more time next week to play around with angles and wheel speeds.