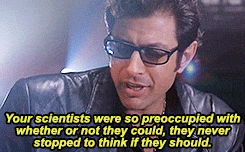 Everybody thinks they're tough until the octobot rolls up
Fever dream nightmare scenario where this thing carousels menacingly down a dark hallway towards you
What's next single module twerves or 16 wheel butterfly swerve?
There has never been better proof that New York is the greatest region in FRC.
Not that I'd ever encourage you to make a successor to this 21st century absurdist kinetic sculpture but you do know that under the 2020 game manual rules, you can double BAG motors up on the same motor controller?
Actually you'd still need to control each of the 16 azimuth motors independently. Oh well.
Depending on the motors you use here, you can actually do this. If all your rotation is done via BAG motor, then…
R30: . Each power regulating device may control electrical loads per Table 9-2. Unless otherwise noted, each power regulating device shall control one and only one electrical load.
…
VexPRO BAG … up to 2 per controller.
Beat me to it… I was looking for the actual rule citation while you just typed away

Was this the plan from the start, or did you design a regular swerve and then accidentally make/purchase twice as many parts and then just roll with it?
Their instagram had a post of a 6 wheeled swerve

Plan from the start, we wanted to challenge ourselves a little bit.
now the next engineering marvel making bumpers for that shape