l have installed the FRC Game Tools 2022. However , when l close the Driver Station , it will show a strange string. And it can't be closed until for a while.

Besides , l can't start my NI mDNSResponder service and it report an error like below.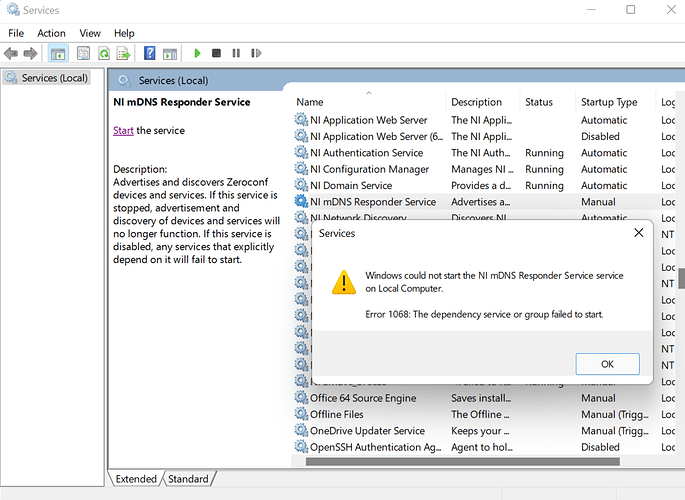 How to fix this problem? Any reply is appreciated!