After some vigorous defense in our first (close) quarter finals match at IRI, our intake cylinder suffered a bend that could not be repaired in time for the next match. This left one side of our intake outside of the frame perimeter when retracted (see photo).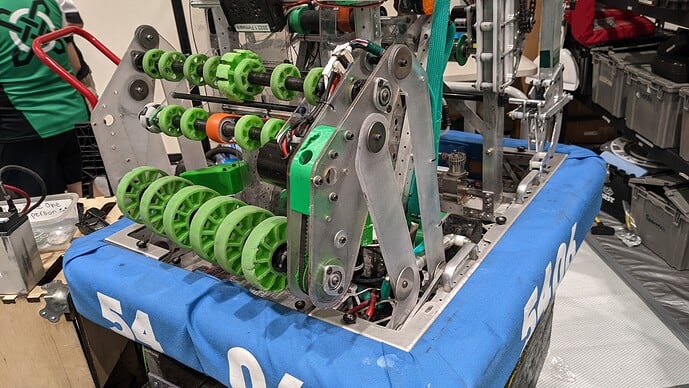 The Head Ref asked all of the # 1 seed alliance coaches if they were ok with celt-X starting in an illegal configuration, and luckily all agreed, so we got to play the second (unfortunately less close) quarter final match after all.
Thank you to @Jim_Zondag and teams 33, 1706, 5712 and 1533 for your gracious professionalism, and for a couple of great matches!