I hope that all girl robotics team can find a way out of there.
Sounds like they were seeking asylum in Canada. I'm hopeful that they, and as many other people as possible can get out of the country before things get worse.
Thanks for sharing this. These young women and their families were on my mind all weekend. I am hoping for the best.
According with this report they were stuck at the tarmac, I hope they can get out safely
They speak about them 7 min in.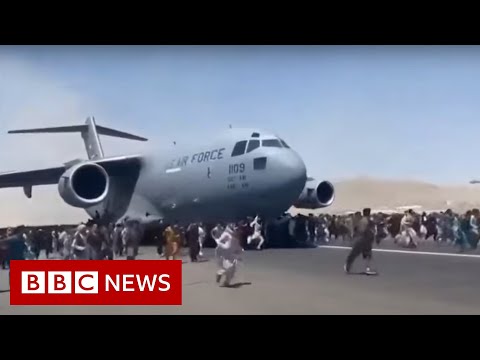 I really very much hope that they can manage to get to Canada or any other safe country safely. It must be terrifying to have to flee your country, and I hope we hear word that they managed to get on that plane soon.
Incase anyone wanted some extra information, heres the CBC article.
I hope that if there is anything we can do to support them, that the FIRST community will come together to help. Their team is Team 7329 - The Afghan Dreamers
A message from the FIRST Canada Board of Directors on this situation
I had the privilege of meeting them at the Ontario Provincial Championship. They were full of drive, ambition and courage. I am hoping that they are taken in somewhere where those qualities will be appreciated and allowed to flourish.
I was fortunate to meet the team at every in-person FIRST Global event, and had several good conversations with the mentors. I'ts very hard knowing what is going on, but I'm afraid it may be much harder for those there. Things didn't have to play out the way they have done. It's shameful.
Here's a brief talk one of the team members gave a couple of years ago – after the Taliban had killed her father right after she came home from the very first FIRST Global event. She didn't let that stop her. It's one of those things where the more you know, the more inspiring it all is. It's also good for perspective. (You'll likely want to turn on subtitles to see a translation.)
I believe that helpful actions would include asking FIRST to use any lobbying sway to extradite resettlement (including reaching out to FIRST Canada if that is the resettlement location,) creating a fund that teams and FIRST members can donate to to cover costs of resettlement including mental health care and a new robot build location/tools, and making your team members aware of the situation. You can also highlight the situation on your social media if your team agrees to it. The students will have amazing ideas for helping, too.
The hardest part right now, is the Canadian government just dissolved to begin an election that will last till Sept 20th. Foreign Affairs is still running, but it's much harder for Canadian teams to contact the government and press them to take action right now.
I know many Canadian teams are willing to do something to help as soon as an opportunity arises, but we here are likely going to have to wait until FIRST Canada sets something up for us to assist with, as we can't contact representatives for direct action for the next month (which in a situation like this, is a long time).
American teams, however, can contact their representatives, and hopefully one way or another, they'll get to a safe country in the meantime until asylum can be properly granted.
As a Canadian, I'm sure that they are welcome here. Our team (7509, Brainstorm Robotics, Brantford, Ontario) will certainly help them get re-established.
If you're in Canada, write your MP and ask that the federal government take action. Share the Facebook post from FIRST Canada. Encourage all your team members and parents to write their MP. Time is of the essence.
Cuz it's not just them. There's going to be a lot of refugees.
And I can say that many in American politics are already bracing to fight helping any reasonable number of them
and that's not a uniquely American problem - France has already taken a hardline stance and is pushing for it to expand to the rest of the EU…
100% agree, but unfortunately not entirely possible right now. Parliament has been dissolved, MPs are beginning campaigns, no new policies can be passed. The government has atleast committed to providing asylum for 20k, but beyond that it's gonna be that we can't contact MPs to do something until Sept 20th, way too late. We are going to have to band together as a community and figure out some other way to help, while MPs are unable to advocate for us.
What can be done is for this to be brought up as an election issue, and force our candidates to commit to all the support they can provide. Otherwise, its a tight situation…
I 100% agree with @George_C too. While the Canadian Parliament has been dissolved, the Canadian government should continue to function. What is needed is to get these girls and their families out of Afghanistan. The paperwork can follow later. While a lot of us have worked hard to affect culture change where we live, they put their lives on the line to do so.
I will look up who my MP is and write to him/her when I get home since they may still have some influence and would be expected to if they are reelected. To make it an election issue, I will look up who is running against the incumbent and write to them. I am not sure if it is legal for me to write to a member of Congress here in the U.S. if I am not able to vote here.
Totally legal and totally cool.
This is not true. Many MPs have already responded to constituents about this issue this week, despite the impending election. FIRST Canada is encouraging those of you who are in Canada, to please contact your MP and let them know about these girls and that you're concerned and wanting them to take action.