I was initially planning to list this on eBay but I figured someone here might want one first.
I have an extra MF dry box sitting around. It's basically a Pelican case that seals to keep humidity from killing your filament. Ideal for storing hydroscopic filaments like nylon. Has a little brass fitting on the size to allow you to feed filament out of it. I'll let it go for $90 including shipping to continental US. Does not include the fiberglass spool.
Useful if you want to keep your filament dry or want to store multiple rolls of Onyx. DM me if you're interested.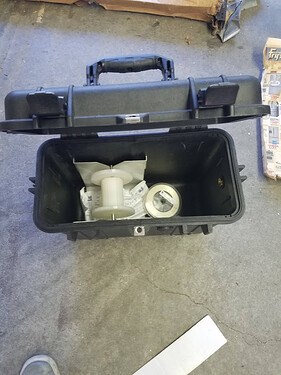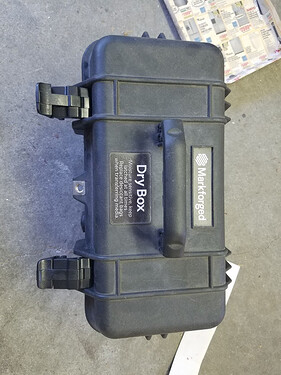 EDIT: removed fiberglass from listing