I decided to crochet a dozer recently, and figured I'd share the pattern I made here for anyone else to use. Just a friendly reminder that dozer the character belongs to Dave Lavery.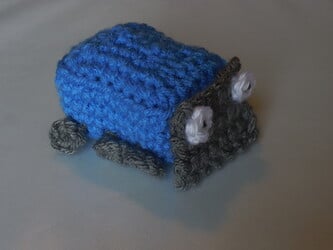 Crochet Dozer Instructions.pdf
(710.2 KB)
If anything in the instructions is confusing just message me and I'll hopefully be able to clear it up.