Hello everyone!
The leaves on the trees are changing colours here in the Midwestern United States, and that means it's about time for a new product thread for the coming season. Like usual, we'll use this thread to communicate new releases over the next couple months.
Our first one is something we have been working on for a very long time. I'm very, very excited to see how teams use these.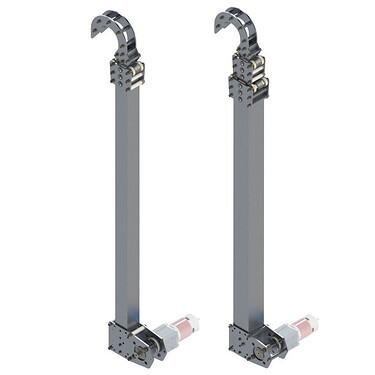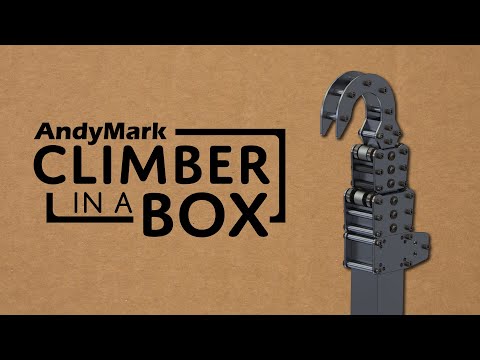 AndyMark is proud to be the first to change the (end)game for FIRST Robotics Competition teams. Over two years in development, inspired by the success of teams like 2056, 148 and 254 and more, as well as in partnership with Team 3940 CyberTooth; AndyMark is proud to release our Climber in a Box.
The AndyMark Climber in a Box is a robust, lightweight, configurable and affordable solution for climbing challenges historically present in FRC end game periods. This product uses a "spring out, winch back" powertrain strategy, using off-the-shelf 3.5lb constant force springs to raise the included Hook Kit, and 3mm Dyneema Rope to retract it with the included Winch Kit. Simply unspool the included rope using a planetary gearbox to raise the hook(s), drive the robot up to the bar, and winch it back to elevate your robot. Available in both single and 2 stage configurations.
The AndyMark Climber in a Box is an unassembled kit of components that is designed to not require any precision machining in order to assemble and attach this mechanism to your FRC robot. The plates included within the Hook Kit, Bearing Kits and Winch Kit are all designed to be assembled and used as drill guides for match drilling their mounting locations onto the aluminum tubes. Each tube is pre-cut to a 30" length (based on the length of the included constant force springs,) so no cutting of the tubes is required to achieve maximum travel, unless a shorter stroke distance per stage is needed.
We really think this is a game-changing product for teams of all levels, and we can't wait to see what teams do with it! We expect this product to be available later this fall. In the meantime, CAD is available now for teams to check out, and both detailed assembly documentation and videos are coming soon.
As always, watch this thread along with our new product page for more new and exciting releases!
Sincerely,
-Nick