Hi Everyone!
It's been a while, and we could all use some good news. New year, new thread.
On December 1st at 12PM ET, we'll be releasing a bunch of brand new products specifically geared towards FIRST Robotics Competition teams!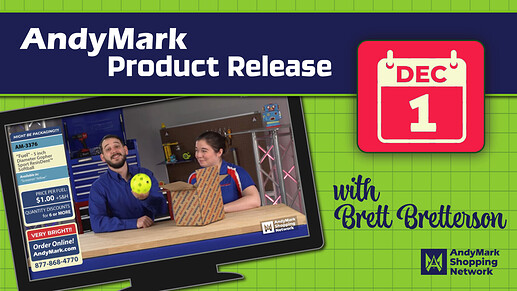 Brett Bretterson is back again* on the AndyMark Shopping Network for another year of product reveals, hilarity and more. Check out our YouTube channel on December 1st 2022 to follow along with all the fun, and to learn about some of these new products. Also, be sure to check back on this thread for product announcements here too.
We're really excited to show you some of the new things we've been working on, and give you more background on some product development you may have heard about at the 2022 FIRST Championship.
Sincerely,
-Nick
*I swear we let him out for food and water on occasion.