My team just purchased the new AndyMark ferrule connectors and crimper to use with out Weidmuller connections but we seem to be having some problems. The issue we're having is that when we place the ferrule into the Weidmuller connector, the metal part goes in fine but the insulation is hitting the button so we're unable to get a secure connection. This is shown in the link below.
Looking at CTRE's product page, they claim to have "genuine Weidmuller ferrule connectors." I was wondering if anyone could comment if AndyMark's ferrules are designed to be used with the Weidmuller connectors or if anyone else has had issues with this. If anyone has been able to get the AndyMark ferrules to work with the Weidmuller connectors, we would appreciate some feedback on best practices to avoid the issue we're having.
I've attached a picture showing the issue.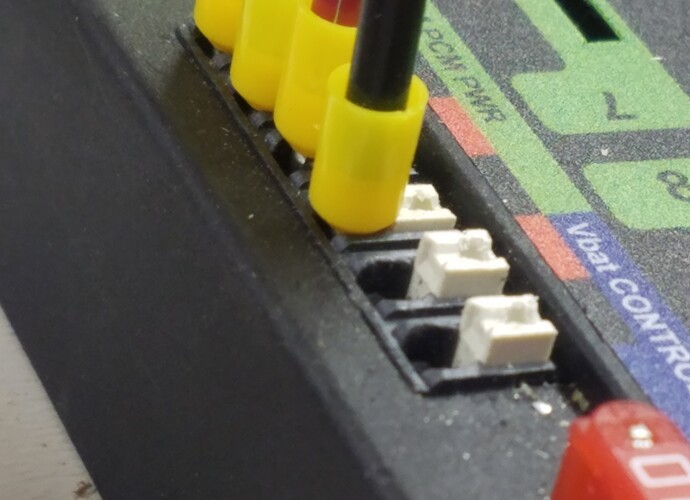 Thank you in advance for any help people can give!