Team 3604 - The Goon Squad is proud to announce the first inaugural Goonettes Invitational! An all girls off-season event held on September 14, 2019 at Woodhaven High School in Woodhaven, MI.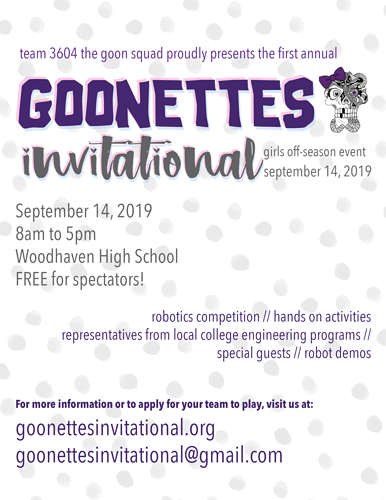 This event will aim to promote STEM education and training for young girls and provide an opportunity to increase female participation and close the gender gap in both FIRST and STEM.
Interested in learning more about the event or applying to compete, volunteer, or even sponsor?
Please visit:
Our website: goonettesinvitational.org - APPLICATION TO COMPETE NOW OPEN!
Our Facebook: @goonettesinvitational
Our Twitter: @goonettesinv
Please email:
goonettesinvitational@gmail.com