Hi, everyone! With the World Championship right around the corner, I just wanted to check in to see if anyone has been feeling a bit "sus" this season. When you work in a community with highly accomplished teams and individuals, you might start to question whether you belong there. You may even start to feel a bit sus, like you're an impostor. There's a term for these feelings, it's called Impostor Syndrome. It's a condition where you feel like your accomplishments are unwarranted or undeserved, like you're an impostor. This video does a great job explaining what it is and how it works. I hold workshops with students from FIRST teams as well as college engineering programs, and many students are shocked to learn just how widespread these feelings of doubt and insecurity are. There's no cure for Impostor Syndrome, but there are two ways that we can combat it.
Giving these feelings a name and understanding how they works can help with dealing with them
Knowing how widespread these feelings are and knowing you are not alone can also help
To help raise awareness of Impostor Syndrome, my team (6413) made these Among Us Crewmate pins to distribute at Houston.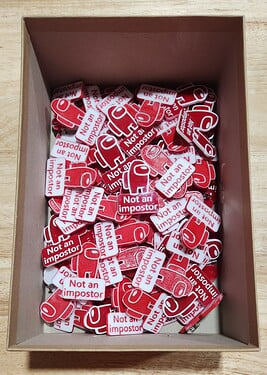 The hope is that if you experience Impostor Syndrome and you see someone wearing this pin, it'll remind you that these feelings are normal and that you're not alone. We'll also have these affirmation ribbons in our pit if anyone needs a little encouragement. You are enough!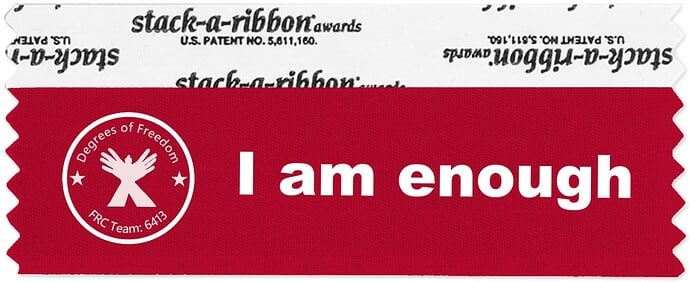 If there is interest, I'm happy to hold an Impostor Syndrome workshop next year at Houston. Go ahead vote in the poll if this is something that you or someone you know might find of value.
Yes, I am potentially interested in attending a workshop on Impostor Syndrome
No, thanks
Lastly, if anyone has ever experienced these feelings, I encourage you to share in this thread. One of the reasons these feelings are so powerful is that we think we are the only ones who experience them since it's not something that is easy to talk about. Personally, even having earned a PhD in Mechanical Engineering, winning multiple world championships in robotics at the university level, being selected as a WFFA, and coaching multiple successful FTC and FRC teams, I struggle with these feelings all of the time. So if you're at Houston next week (or anywhere else) and you start to have these doubts, know you are not alone. You are not an impostor!