You can mount the plates on the the tubes for another ~1' of clearance.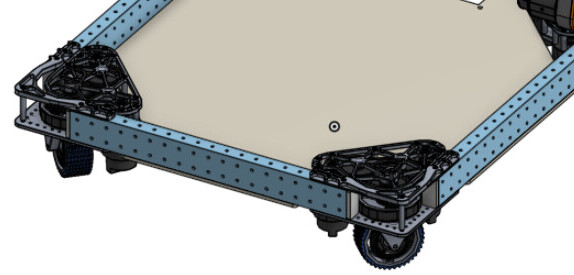 You still need to account for the bumper zone. At minimum you will have lower points of bumper on the corners.
Given all of the high power brushless motors these days I'm waiting for someone to recreate this. (Start @1:39)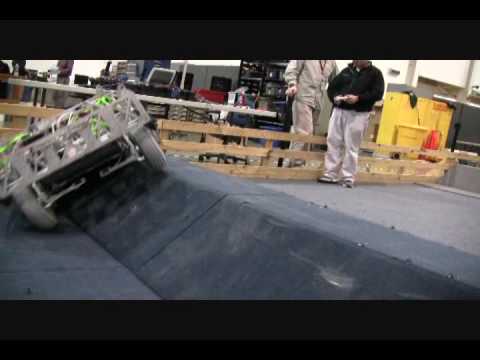 Does anybody have video of an MK4 drivetrain going on the charging station?
I'll do you one better. Who has a charging station?
Tbh I think swerve will be fine with the ramps. Now the ramps will be annoying with old macanum.
I do think the new rule with tired digging in the floor will cause issues with mark four I's tho. Do to last year's destruction.
I think any drive train will make it up. Heck I think 2008 or 2009 or something like that we made it up a much steeper ramp like that with mecanums As long as whatever wheel you have has enough grip on PC you ought to be fine. As for 3 and 4 in wheels - you need a bumper to clear it you have about 2 in max under the bumper to have a legal bumper within the bumper zone so that means a 3 or 4 in wheel should make it as long as you start of slow and dont hit it at a 100mph.
It would be possible, I mean if it simply takes a little bit of pressure (weight of a drivetrain alone even) to lower it, it should be feasible, the ramp only has an incline of 11 degrees where the ramp meets the charging station, the station itself will be at 15 degrees
I think swerve is still superior
I moved all the mecanum discussion to the following thread:
SDS MK4i is fine (bumpers at 6.5" to top)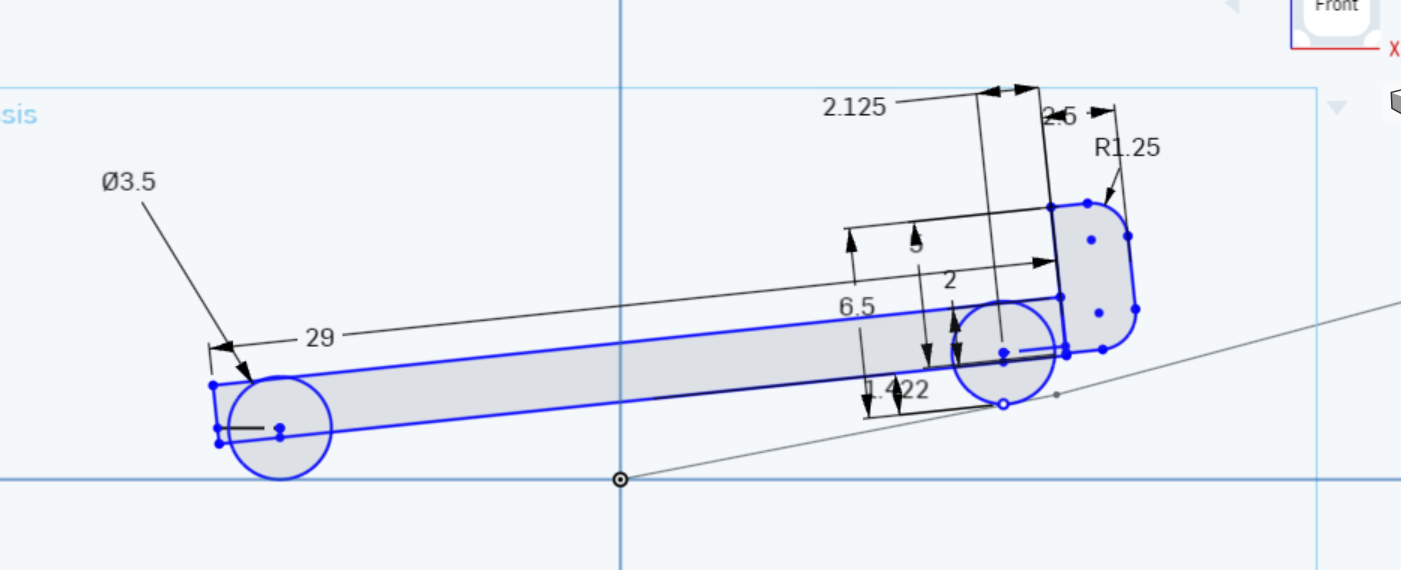 I suggest people swap out the wheels for the charging station. The blue nitrile and black neoprene have pretty bad traction on lexan.
This ramp looks pretty mild compared to 2006's ramp.
or maybe 2010

If Bomb Squad could use a swerve for 2016, then I'm sure it'll be fine for the Charging Station.
Suggestions? Looking at McMaster… Maybe the SBR rubber would work better? I'm not even sure I'm on the right type of product actually - just did a quick search. Anyone have knowledge of good tread for poycarb? McMaster-Carr