Have parts or materials your team doesn't use? Consider donating to the Invictus Project while attending the Arkansas Regional!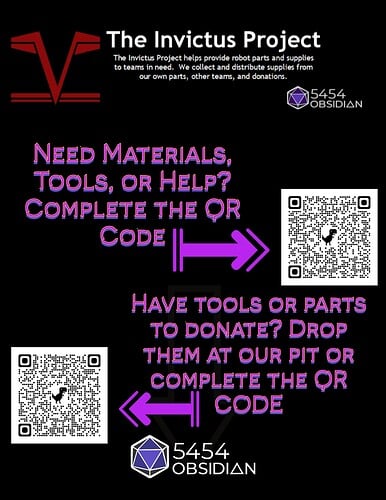 Actually just spent a few hours last night cleaning out "the corner" and uncovered some useful parts we should be able to donate. See y'all in a few days!
Thanks. That will be great. We look forward to seeing you all and your amazing robot this week.