The Barker Redbacks (Team 4613) are exited to finally release our robot "Hindsight" for the 2020 Infinite Recharge Season.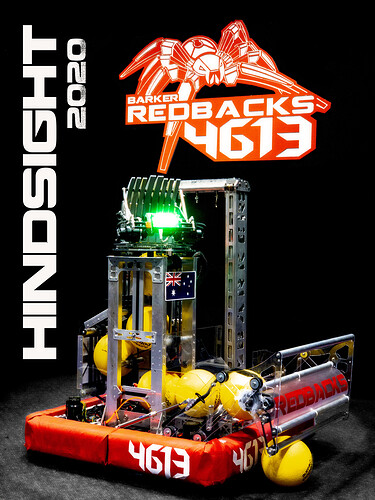 you can see it in action tomorrow on the Southern Cross event.
Thanks especially to our generous sponsors for their support last season:
Barker College and IFI . We can't do it without you!
P.S: we will be releasing our 2021 robot "Foresight" soon!
Stay safe!