We hope everyone is healthy and safe during these difficult times, this year has been an absolute whirlwind!
The Beach Blitz Planning Committee as well as OCRA (The Orange County Robotics Alliance) wanted to formally announce we will not hosting an in-person competition this year in accordance with the CDC & State of California recommendations.
However, we still want to give back to teams and enable a learning environment in a virtual setting.
Here you will find a link to our virtual interest survey, there you can express your interests on what your team would like to see out of this years event!
We can't wait to see what everyone has in mind! Stay safe and feel free to reach out with any questions, comments, or ideas!
Thanks!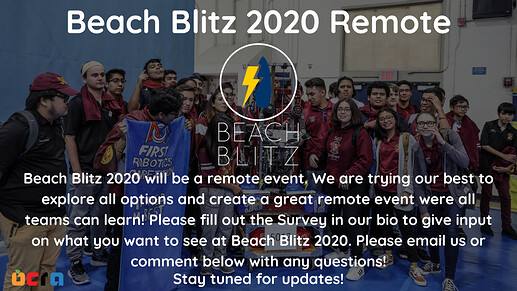 Image creds to
@Arya_Bastani