I'm impressed that you went this far beyond the point of merely joking about it. Well done.
Now mount that to a swerve module
You could call it Swankcanum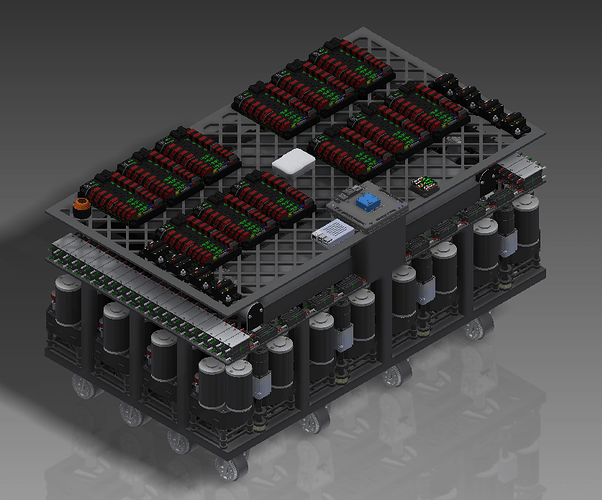 Personally I prefer this drivetrain to all others.
Edit: This wasn't made by me. It was made by somebody on the frc discord.
anyone remember the "drive train" that was just a bunch of sturdy brushes on bottom and motors vibrated them to move?
By sturdy brushes, do you mean file cards?
That was clearly the most effective drive train in FRC history.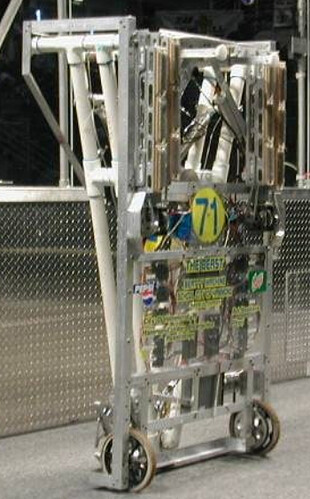 If anyone bashes you for having PVC pipe on the robot show them this picture. One of the best robots of all time.
Someone did treads with 45 degree rollers on them before. I can't seem to find the picture right now but it was posted on cd a while ago.
oh, no lol. someone made a cad file a year or two ago that was literally like toothbrushes that vibrated
I swear this same picture from OP was on Reddit a while ago.
I didn't cad this, just found it on google images lol
I do not like this robot Richard, its smug aura mocks me
Yeah, I remember "electric football". Back when the Saints were the only team with gold pants.
This is probably somewhat relevant to this thread.