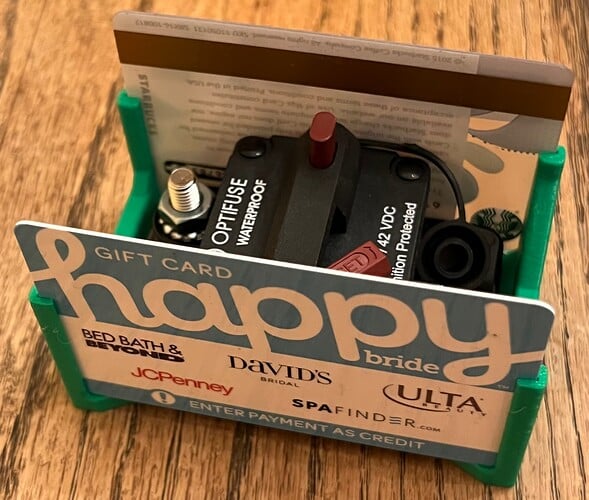 I'm wired a certain way. I buy a lot of gift cards under advantageous terms (either money off or getting more credit card points than I'd normally get going straight with the company), but I've never loved the waste factor. I keep a container of empty ones for tasks–spreading glues, scraping stuff that doesn't need a razor blade, things like that–and at my last job I chopped up many to make really cheap battery interrupters (and I'd happily put mine against the COTS ones).
In 2022, we put on an AndyMark printed breaker guard. At SCRAP 2022, an errant intake from an opponent smashed it and hit the breaker hard enough to halt the robot for the last bit of the match. Ironically, I didn't have a gift card handy–but we had gaffer tape and our lead teacher's EMT credential, and that got us through the day.
Now that I'm the owner of my own 3D printer, I decided to give myself a task.
Design objectives:
Minimize filament usage–beat the AndyMark shield and Nick Aarested's excellent shroud, probably by using gift cards to bridge spaces.
Provide a reasonable amount of protection against the button being bumped, assuming a frame member is close enough by to absorb the worst of most hits. (I'm not expecting any printed shield to survive the whack we took at SCRAP 2022.)
I'm hardly a master designer (teams I've been on have won two events in 20 years playing offense), so it took a few rounds to get happy with it: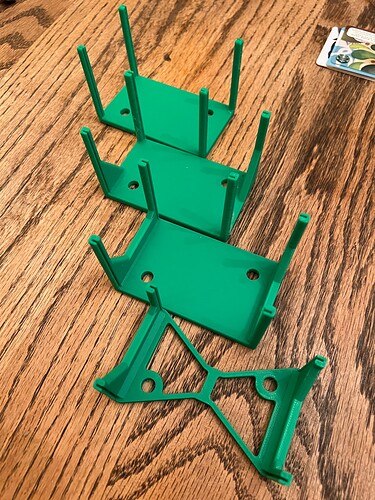 The first round was a complete spitball. I guessed at the sizes needed to accommodate a standard credit card, and the result was much too tight. In the process, I also snapped some of the legs.
Generation 2 gave me the card notch size I've used since, and I started playing with gussets to strengthen the posts on the sides that don't get cards. Generation 3 was another version of that, using the space from the bottom of the breaker to the bottom of the stud to tie them together.
The last generation was when I realized the long sides really didn't need to be straight at all. I also shortened the posts holding the cards, since they weren't really doing much at the top, and I sent Onshape's Lighten feature script after the bottom plate.
The result of all this? On my Bambu P1P on Extra Draft settings (and Random seam position) with a 0.4mm nozzle, BambuStudio reports:
AndyMark breaker shield: 40.42 grams of filament, 1h5m print time
Nick Aarested's Shroud: 19.18 grams of filament, 36m12s print time
Mine: 11.99 grams, 35m8s print time. (My shipping scale reads 18-20 grams with two gift cards thrown on, but that's on the very low end of its reading range so I don't trust the number for much.)
Will this cure the world? Nah. Does it use less filament and get one more use out of waste plastic? Yeah. Baby steps.
Here's the Onshape document, if you'd like to play with it. It's designed to mount like the AndyMark mount, with bolts holding the breaker to the mount and a larger plate below.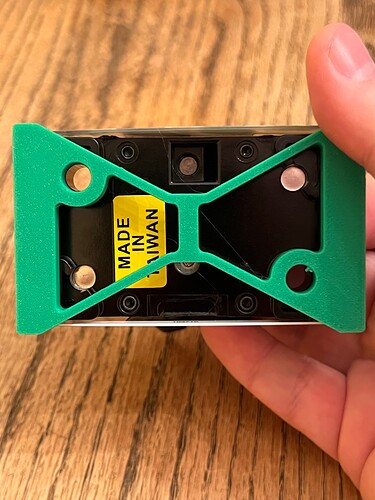 The cards are fairly comfortable in the slots, but I'd put a drop of CA glue on the cards once installed before competing with it.
If you make it, let me know what you think!