Teams 319 and 2363 are happy to announce BobTrajectory version 1.[STRIKE]dope[/STRIKE]0!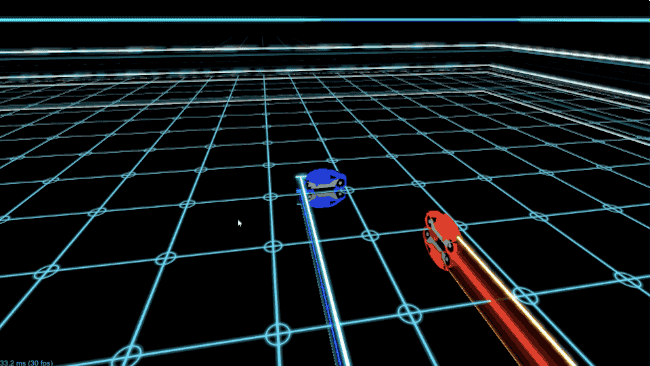 Check it out here: https://github.com/Team319/BobTrajectory
Last year's open beta testing went great and we're glad so many teams found BobTrajectory helpful. That said, we learned a lot. We've been working on many improvements through the offseason, but here are the highlights:
TalonSRX Motion Profile Arc Mode
BobTrajectory is now built on the premise of using this mode on the TalonSRX to follow the paths (there are plans to change this in future seasons). This means to use this tool you will need at least 2 TalonSRX's and a CAN enabled heading source (Pigeon, Gyro on a CANifier). - Improved UI
Paths are now displayed in tabs in one window instead of a new window for every path every time you hit run. We removed the dependency on JavaFX and moved to the Java Swing platform. Added a field image to the UI. - Variable Velocities
Each waypoint in a path can now be configured with a different max and final velocity. This allows you to control how fast the robot is allowed to travel through a single path, instead of being restricted to your single max velocity. - In Project Support
You will no longer need to fork the BobTrajectory repository to create your own paths. By adding a few lines to your build.gradle file you'll be able to create your paths inside of your robot project. - Updated Wiki
We have updated the wiki to take you step by step through creating your paths and running them on your robot. https://github.com/Team319/BobTrajectory/wiki - Github Issues
We'll now do all support for BobTrajectory via Github Issues. If you find a bug, or need help getting something to work, please file an issue so others might be helped too. https://github.com/Team319/BobTrajectory/issues - **Coding Example **
Here is an example of a Command Based Robot Project that uses BobTrajectory to create and run paths. https://github.com/TripleHelixProgramming/arc-following
A huge thanks to Matt Lythgoe and team 2363 for joining the project and making big contributions to code quality and testing! And, of course, none of this would be possible without 254's 2014 trajectory code.