If you are one of the teams looking to build VRC legal chassis, but hate sending money to vex, then we've got you covered!
Tetrahedral Tensegrity chassis will solve you moral dilemma!
It may not get you TC, but it will make you immensely proud of your build!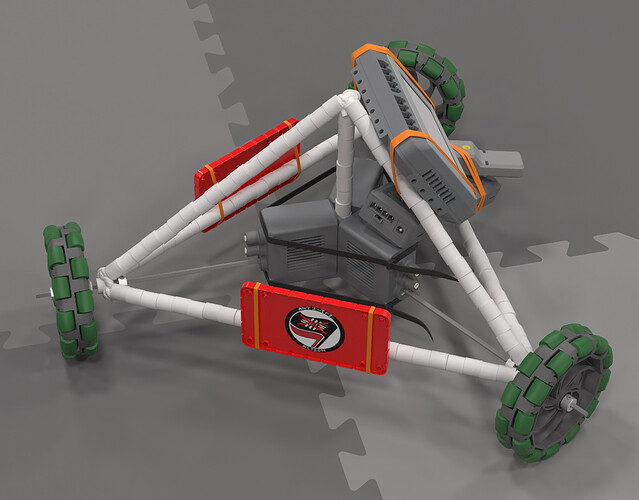 Steps:
Get a pack of 1000 VRC legal Nylon Spacers from Amazon.
Get 1/8" square steel rod and shaft collars from a local hardware store.
Get 100 ft. of VRC legal 1/4" rope or paracord from your rock-climbing uncle.
Find three old 4" omni wheels in the engineering room behind the bookshelf, where the freshmen team hid them last year when they lost the fourth one.
Build the tetrahedral base, ensuring the rope is well taut and secured with zip-ties on the ends to prevent slipping.
Go to a local VEX competition and enjoy seeing everyone jaws drop, while inquiring you what the heck they've just seen rolling onto the practice field.