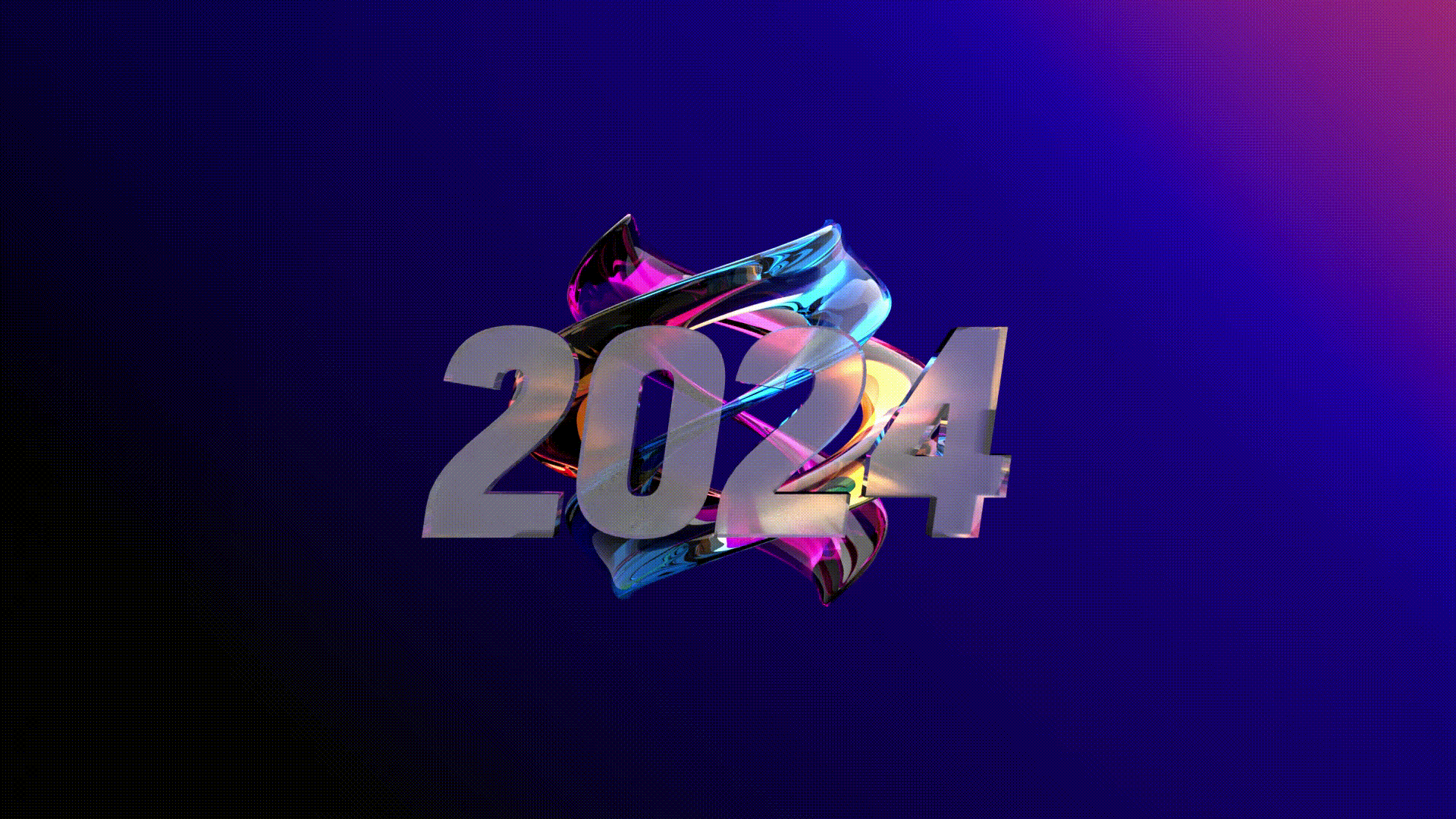 A whole new level of production is about to enter FRC
With the production of the 2023 robot reveal behind us, we're looking ahead at plans for 2024. We plan on pushing our production value even further, which means we'll need some serious manpower to get everything done in time. For reveal 2024, we plan on creating an original soundtrack, putting out more promotional materials, and most importantly, allowing up to 12 (yes you read that right, twelve!) FRC teams to sign up for slots to present with us on stage.
What will I be doing?
Once you join, you'll be assigned to a specific "Craft Area" under our Reveal Production Unit, or RPU. Depending on your individual skillset, you'll either report to the Director of Media (who is also the DP of the reveal event) or our Imagery Lead (IL). the DP handles any roles regarding stage design and video production, while the IL will lead the graphic design and art teams. Set designers will weave between the two, working with cinematographers and artists alike to create compelling sets for teams to film their reveal reels in. We expect remote positions to be fairly light in workload to ensure you aren't overloaded (most of you will likely also be members of a local team IRL, we presume?)
How do I join?
Since we're looking for self-driven individuals who really want to express their talent at a high level, we'll be asking you a series of questions in this application, which is due by Sunday, June 4th. Please understand that this is our first year attempting to coordinate remote production members, so it might be a little messy at first as we figure out the best way to manage such a large production team. Due to the high-level nature of our production, we ask that applicants possess a minimum of 2-3 years of rigorous experience in their respective craft. Exceptions will be granted on a case-by-case basis to exceptionally talented individuals. For people looking for introduction-level work or lessons, we will be providing those to anyone interested in separate programs. The Reveal Production Unit is likely not the place you want to be as a brand-new artist.
Something of note is that these positions are not age-capped to the high school range - more experienced industry professionals are highly valued and we'll onboard you as a media team mentor instead, where you'll be able to provide insight to our talented team of artists who will be grateful to have your help. If you'd prefer to get more hands-on anyways but you're out of high school, that's also fine! Just let us know in the "other comments" section of your application.
Why does this feel like a job interview?
We run our media team in a way that closely mimics professional industry standard, so it might feel a little intimidating to see so many requirements, responsibilities, and other whatnot related to this posting. We assure you that the environment at team 2976 is very casual, welcoming, and fun. At the end of the day, it's high school robotics after all - you'll see once you join us that the industry-standard organizational practices actually make our media work much more fun than orgs that don't push for the standard that we do.
Craft Areas
We've listed all of our available positions below - each specializes in a craft area that we believe will help applicants narrow down the focus of the work that they'll be doing. Recommended qualifications are, as they imply, merely recommended - if we believe you possess a specific skill or talent that will push our production quality forward, we'll be sure to find space for you. Additionally, some positions are open to multiple individuals, so while it may seem like your chances are low, we are likely able to take on upwards of 15 new production members this season.
3D Artist
Reporting directly to the Director of Media and 3D Team Lead, 3D artists will work to produce event-specific graphics such as the looping animation seen above. You'll be working on mostly abstract 3D renderings with very little VFX work involved. Game designers and hobbyist artists are likely candidates for these positions.
Recommended Qualifications:
Expertise in either Blender or Cinema 4D
Good knowledge of Adobe After Effects
Preferably as well, familiarity with Adobe Premiere Pro
Motion Graphics Designer
Reporting to the Director of Media, you'll be working in Adobe After Effects to produce beautiful on-stage graphics to be played on the big screen. You'll also be contacting presenting teams directly to work with them on their individual graphics.
Recommended Qualifications:
Expertise in Adobe After Effects

Within this, we expect you to be well-versed with various plugins and features necessary for motion graphics-specific work

Familiarity with Adobe Premiere Pro
Graphic Designer/Sketch Artist
This role is fairly straightforward, you'll be working with the Imagery Lead to produce still imagery deliverables such as promotional materials for Instagram, merchandise, and anything else that doesn't move! You will also occasionally work with motion graphics designers and 3D artists to produce preliminary sketches of their products.
Recommended Qualifications:
Experience in sketch art - can be of any discipline but preferably fashion design, architecture, or as graphic design sketching
Expertise in Adobe Illustrator and Adobe Photoshop
Familiarity with deliverable formats (resolution, file size, etc) of various social media platforms
Post-Production
You'll be working with the Director of Media to edit videos and process deliverables from our 3D and motion graphics departments. Expect to work on at least 2 big edits in your time with us. This position is also quite straightforward, so your application strength lies entirely in your editing skills that you show off to us!
Recommended Qualifications:
Expertise in one of the following NLE programs: Adobe Premiere Pro, DaVinci Resolve, Final Cut Pro

We prefer editors that work in the Adobe Creative Cloud, but it's not a big deal if you don't

Familiarity with Adobe After Effects, Resolve Fusion, or Final Cut Pro Motion
Experience working with cinema camera footage will help you get right into our projects a little better
Stage Design/Live Showrunner
This is by far our most specialized position, and we are looking for a very experienced individual who is able to teach us more about the ins and outs of live showrunning, set design, and effective practices to make our stage experience smoother. You'll be working with both the Director of Media and the Imagery Lead to create a stage setup that both meets our budget and maximizes audience and presenter experience.
Recommended Qualifications:
Any set design experience, preferably with newscasts (compared to, say, theatre production where set design looks a little different from what we do)
Live showrunning experience

Industry standard practices highly preferred
Familiarity with technical aspects of stage operation (DMX light control, audio engineering, lighting programming) is heavily recommended. Individuals who meet this criterion are highly valued.

Project Management experience (any scale of project - even just group production with a couple of people) is valued in this position.
Music Production
I guess we'll have to make this info public in order to recruit for it, but we're exploring ways we can make an ORIGINAL SOUNDTRACK for Reveal 2024 (personally, I'm pumped)! In this, we're looking for experienced mentors and members who can help guide us in this process. We expect the 2024 soundtrack to be orchestral with electronic samples and instruments mixed in. If you know how to help us, we'd appreciate having you on the team!
Recommended Qualifications
I'm going to be honest, we are so inexperienced with music production that we don't even know what programs we'll be working in, so this position will largely be based on experience and your portfolio strength
If you have connections to orchestras willing to help us record, we'd love to hear from you!
ON-SITE: Cinematographer
The post says "remote," but we are also looking for more helpers in-person. If you're an owner-operator or experienced student cinematographer in the Sammamish, WA area (or live close enough that you'd be willing to frequently visit us to help out), apply for this position.
Recommended Qualifications
A healthy amount of time working with gimbals, cinema cameras, and being on production sets

Bonus points for being an owner-operator of a RED Komodo or Canon R5C/C70 that we can borrow for production!

A can-do attitude!
Final Thoughts
We're incredibly excited to ramp up work on Reveal 2024, and we think it'll be perhaps the biggest leap in production value that the event has seen yet! While I personally am graduating this year, I expect to stay in touch with the production team to help out every once in a while. It's been an incredible 3 years as this team's Director of Media, and I hope that the department I built up will make something incredible in 2024 (coincidentally, 2976's media department mission statement is "Make Something Incredible").
Until next time, stay safe and charged up!