Do you have a death wish?
The Poofs definitely had every single right to be the #1 seed last year, and were more knocked out by incredibly ill timed visits from Murphy than anything.
Worked out pretty well for them in 2014…
Totally agree, didn't saw they didn't deserve to be there, in fact I would say they were far and away the best team in that division last year.
Just citing it as a good example that regardless of seed anything can happen at champs.
It wasn't Murphy, it was the Carson curse.
In regards to the op, I can see this being valid, the 8th seed gets a more level distribution of robot ability available to them, and having solid picks for all the members of an alliance makes a difference. Depending on the depth of the division, and the luck of the eighth seed it certainly is possible. An example of this that I enjoy is 2012 Galileo quarters.
8 takes 1 in three matches.
Teams that scout effectively at champs are going to have a huge upper hand. There are going to be a lot of robots that go under the radar, and in this year more than others I believe there will be upsets at champs.
I think I smell it too… some scorched earth

If the 16th alliance can knock out the 1st alliance at the FIM District Championship, anything can happen. This game is one that a single robot cannot win by itself. The entire alliance needs to be working together to do well. If you put together the most well rounded alliance, upsets won't be uncommon.
During my meeting with alliance captains, I use an example to explain how red/blue bumpers move through the brackets. If Alliance 8 (16 at MSC) should happen to beat Alliance 1, the upset winners "inherit" the red bumper color. I swear, I was not being prophetic!
Mic drop

Also made it to Einstein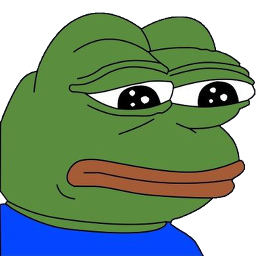 Seriously, congratulations. I saw some of your team members celebrating in the pit after the finals matches and I was so happy for you guys. I so wish that could have been us but you guys definitely had the better alliance.
In case Hadi is confused…
You saw one of 379's team members celebrating along with a Team 48 senior student in a Team 379 hoodie. NEOFRA represent.

That Murphy, always dropping by unannounced and at the worst possible time:eek:
And #7 knocked off the #1 in Newton headed by the #1 ranked team (254) in the biggest single upset of the entire tournament. It points out the value of taking advantage of opportunities when they are handed to you.
While mostly true, 1241 was the captain, not 254.
The entire Curie Field is a big upset!
Quarterfinals 5, 6, 7 and 8 alliances took out 1, 2, 3 and 4.
Semifinals 7 and 8 took out 5 and 6.
Finals 8 took out 7 and went on to Einstein.
Right "headed" should have been "included"…:o
Yes as a member of the number one alliance you knocked out I would say that you should never underestimate your opponent.
Don't know if it was said already, but 16th seed won at MSC.