Hello,
Our CAN bus worked just fine without a PCM for pneumatics last year, but we are struggling to figure out how to wire it with a PCM in the mix. Basically, we tried to wire it as it describes here but then had to remove the yellow and green wires from the end of our daisy-chained Talons from the RoboRio. That left these two wires with nowhere to go: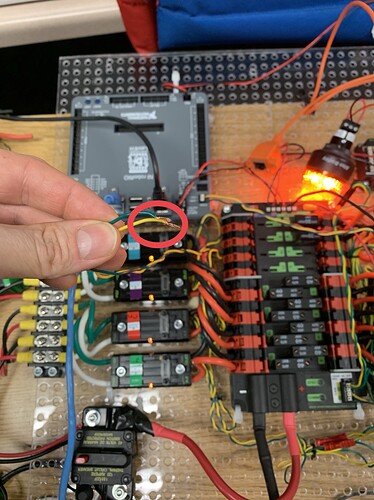 If I have a PCM do I need to wire them all with PWM connections like this?
Or can I link it all into the CAN bus together?
Thanks!!