Hello, we are trying out swerve drive. We put our falcons, cancoders, and a pigeon 2.0 on a can bus provided by a CANivore. The wiring seems solid (all lights are happy), but we are getting a constant stream of errors about can frames from the cancoders not being received or being too stale.
These errors come in even when the robot is disabled. We tried updating the firmware on the CANCoders and updating the ctre vendordep in our code, but that didn't fix the issue.
We are able to see all of our can devices and the canivore through Phoenix Tuner.
Bus utilization as reported by the driverstation hovers around 4%: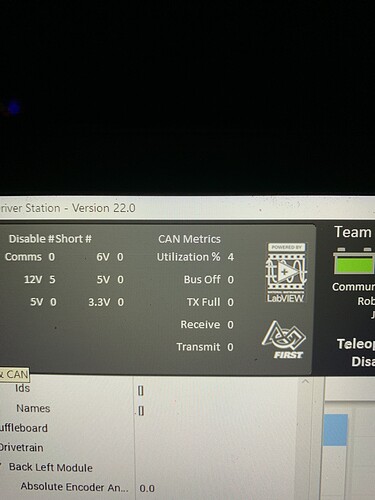 We double checked that termination on the CANivore was enabled. Also bus utilization on the CANivore is around 20%.