I am from Team Koalafied (6996), and we have purchased a Limelight 2, and we have been able to flash the Limelight and get the web interface up, but when the web interface is open, we cannot change any of the options that we need to in the Networking setup guide. The options are displayed, but we cannot select or change any of them. The only thing that we can use is the menu sidebar on the left, which only lets us switch between the Camera Control and the Settings. We have tried this on multiple computers with multiple browsers, and it still does not work. We have also flashed versions 2019.1 and 2019.2, and neither versions worked.
The whole screen is lowered in brightness, as shown in this picture: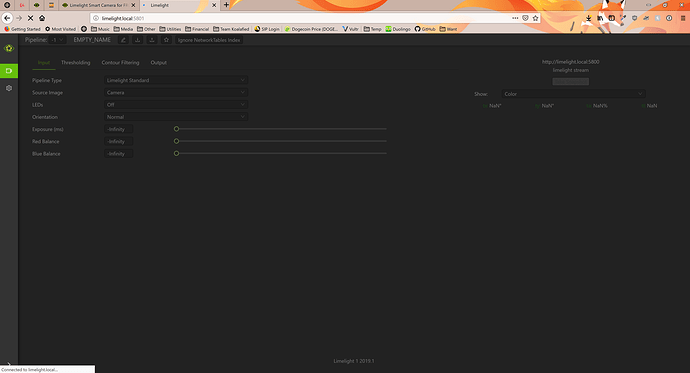 Does anyone have any ideas of why this may be?