After installing WPILib 2021.3.1 for FRC onto my Windows 10 computer, I cannot import my 2020 Infinite Recharge, Cradle project developed under IntelliJ into MS VS Code. I've tried using both the prompted import when I open the folder and using CTL+SHIFT+P and initiating manually. I've also reinstalled using administrative authority. I've also tried leaving everything as default from the prompted update and changing the directories and project name.
From the prompted import:



Selecting Yes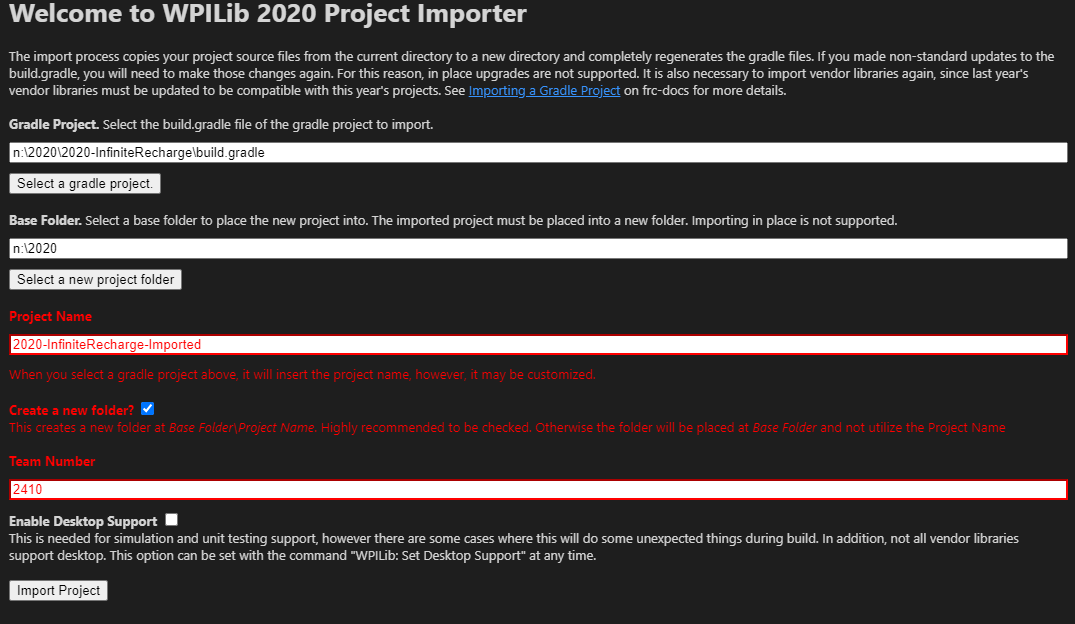 Either changing the Project Name or selecting Import Project results in the following, changed screen and import does nothing, no messages, no nothing!