Hi, I'm having trouble deploying my code to the robot. I've tried re-imaging the RIO and installing software again, even the bare minimum and I just can't get it to deploy!
Here's the error: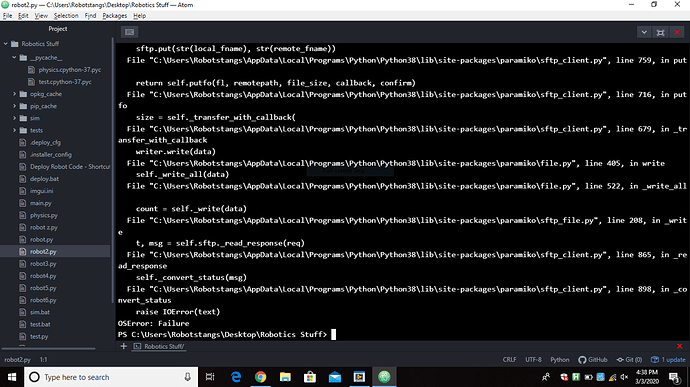 The code is valid according to the simulator and this is basic boilerplate code from last year. I was able to deploy just fine earlier and now it doesn't do anything. I've also gotten returned non-zero status -1 (or something like that). I've tried all our code and every single on is doing the same thing, even ones we've gotten working earlier this year and in the past.
I tried looking things up and one thing suggested the RoboRIO was out of room. I tried SSHing into the device with PuTTY and there's only like 4 MB left. I don't know if that's normal. I've tried different versions of software, but nothing I've tried works.
Any ideas? Thanks.