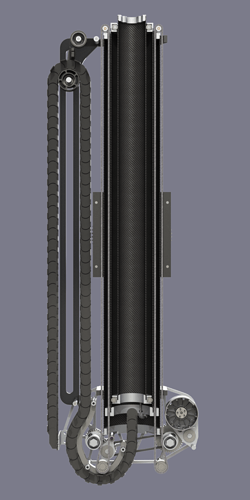 This is a design I made over the past week for a telescoping arm made from carbon fiber. I was never very happy with the weight of my last telescoping arm, so I tried to reduce the weight as much as possible. The new one weighs 11.6lb compared to the old one's 25, so I'm pretty happy with that success. I also included a section view in the renders above, so you guys can get a better idea of how the whole system works.
Download the CAD here: https://grabcad.com/library/carbon-fiber-telescoping-arm-design-1
As always, if you have any questions, critiques, or otherwise, feel free to ask below.