Welcome back cheese enthusiasts. It's been over two years since we talked. Two years of aged veteran cheeses graduated and two years of brand new unripened cheeses are getting ready for their first District Championship.
Let's get cheesy.
Regular Season Recap
What a whirlwind of single day events. Four events in Richmond and a whopping eight events in DC passed out 42 total blue banners (36 winners and 6 Chairman's). Something about the number 42 feels significant - we'll let you know as soon as we find our towels.
More blue banners up for grabs resulted in the most double event winners the district has ever seen. We saw a mix of success in qualifying events with offensive power leading the rankings in Richmond and consistent traverse climbers often picking up the #1 spot in DC. The number of improvements seen between weeks of competition has increased competitiveness and proven that the decision to retire bag-and-tag was the right decision.
What about CHSyness you ask? Our CHSyness calculation was based on the current season and historical success of teams. Since 2020 was incomplete and there were no real events in 2021, we felt it was best to ditch CHSyness for this season.
FIRST Chesapeake District Championship
Number of Registered Teams: 60
Venue: Hampton Coliseum, Hampton, VA
Stream: Twitch
FIRST Chesapeake's first visit to Hampton Coliseum is only a few years delayed. The originally planned 80 team, two-field event is back down to 60 teams and one FRC field, but the FTC championship will be held in the same venue. We're looking forward to three full days of robot action.
With so many multi-ball autonomous modes leading to quintets, the Cargo RP will be easier to achieve. Add in all the upgraded high and traverse climbs and 4RP matches will become commonplace. Having a traverse climb on your alliance won't be a guaranteed win in qualification matches. As usual at CHS DCMP, we expect competitive qualification matches, crazy rankings, alliance selection as spicy as pepper jack, and powerful lower seeds in playoffs.
Bring your robots in through the elephant doors and get ready for the cheesiest show on Coliseum Drive.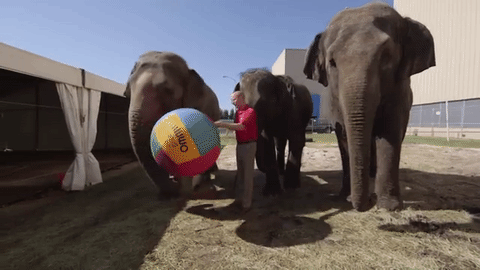 The Favorite:
2363 - Wow. Just… wow! Triple Helix has put together one of the most impressive Cargo scoring robots in the world. What's better than winning two events? Winning three events! Starting with a 5-ball autonomous mode, their swerve drive is buttery smooth as it glides around the Hub. This bot is adept at avoiding defense simply through maneuverability. With three event wins "in their genes" this season, they are the clear favorite going into DCMP, even when maxing out their endgame with a mid level climb. The pressure is on.
The Challengers:
401 - Copperhead Robotics continues their trend of consistent iteration through the season. Their turret missed the mark in their first event but they were much improved for week 3 in Richmond, going undefeated and managing to steal the #1 rank from (and then picking up the win with) 2363. Turret + swerve + traverse climb gives 401 a strong advantage in rankings, and we hear they're working on more autonomous routines.
836 - Double event winners in DC weeks 1 and 4, The RoboBees are the clear "best of the rest" heading into DCMP. They take the lead with a five-ball high goal auto and don't look back. Everything about this robot is smooth - from their swerve to their high goal shots to their traverse climb.
Dual Threats:
422 - After being eliminated in the semifinals at their first event, the Mech Tech Dragons showed up to Richmond week 3 with a traverse climber, and it paid off gaining them the #2 overall pick and a finalist appearance. They aren't the fastest offensive bot, but their traverse climb and multiple multi-ball auto modes make up for it.
449 - Double event winners at DC in weeks 2 and 4, Blair Robot Project boasts a quick low goal cycler and reliable traverse climb. They know low goals aren't enough to stay towards the top of the rankings at DCMP and have added a high shooter.
1262 - Most of our other teams in this category are dual threats because of their offensive abilities and traverse climber, but not the STAGs. No, it's not their domination of the Imagery Award, they get bumped to this category for their defensive prowess.
1629 - Also double event winners in DC in weeks 2 and 4, Garrett Coalition moves smoothly around the field and hits consistent high goal shots. A relatively speedy and consistent traverse climb put them solidly in the dual threat category.
1731 - Finalists in week 2 and winners in week 3, Fresta Valley boasts a double intake and a windmill traverse climb. They have a four/five ball auto, but could improve a little on offense as some of their shots are off target.
4099 - Having their best year ever, The Falcons are soaring with swerve, a consistent 5 ball autonomous routine, an automated 15 second traversal climb, and improving teleoperated cycling. We just hope the safety advisors aren't reading their Open Alliance blog posts too closely.
5804 - With finals appearances at Richmond week 1 and DC week 3, TORCH is coming in hot to DCMP. A little more offense and a little more speed from this swerve drive bot could solidify their position in the dual threat category.
Offensive Specialists:
122 - After exiting both their events in Richmond in the semis, the NASA Knights look to make an impact at DCMP. They've got a new four-ball auto, decent offensive ability, and a reliable mid climb.
384 - Double event winners in 2022, SPARKY is no stranger to podium finishes, especially at DCMP. Their shooter is consistent and can hit from the launch pad, however they have a habit of picking up the opposing alliance's cargo and have no reverse ability in their hopper.
1086 - One of the speedier offensive robots seen here in Richmond, Blue Cheese can shoot from the launch pad, and have been working on dialing in our shots. We'll brie happy to show you our new four ball auto routine and grate new high climb down in Hampton. We hope you think this platter is gouda.
1111 - Also double event winners in 2022 (we're sensing a theme here), Power Hawks Robotics has picked up three total blue banners. Packing a smooth swerve drive and a four ball auto, this bot just wasn't quite accurate enough to make our Challengers category.
1610 - Back with another solid robot, Blackwater Robotics is able to quickly hit both low and high goal shots. Combined with a reliable mid climb and a simple but effective two ball autonomous, they faced off against the powerhouse Triple Helix in the Finals at both of their events.
1885 - ILITE hasn't quite been themselves this year. They have a somewhat inconsistent high goal shooter that requires them to be right at the fender of the Hub, but will compensate for that with tuning and a much faster drivetrain in Hampton. Their traversal climber is consistent but needs space, meaning they'll have to climb before their partners.
1908 - Eliminated in the semis at both their events in Richmond, the Shorebots are looking for improvement. They have a good two ball auto and Everybot climb. While a tad bit slower offensively than some others in this group, their high goal shots are consistent.
4472 - Double event winners at DC weeks 2 and 3, SuperNOVA is capable of high scoring but has made their mark as a mostly low goal scorer and finishes off with a mid climb.
5724 - Winners week 1 in Richmond and finalists week 3 in DC, Spartan Robotics has a consistent turret shot. While accurate, they're a little slower offensively due to intaking through a bumper gap. Trouble with their traversal climb plans prevented this team from being a dual threat, they'll need to pick up some speed in Hampton.
6802 - Making playoff appearances with high rankings at both of their events, this take on the Everybot from the Mean Caimans is one of the best Everybots in the district.
7429 - Picking up their first blue banners in a big way with two event wins at Richmond weeks 1 and 3, Convergence has seen highs and lows this season. From 1st seed at their first event to last pick at their second event, their offensive power was overlooked by many scouters. They'll be putting up a few more climb points at DCMP, bringing an upgraded climber capable of reaching the high rung.
Traverse Climbers:
116 - Epsilon Delta picked up their first ever event win in week 2, and brought a pretty consistent traverse climber to week 4. Even with a consistent traverse climb they'll have to pick up the pace offensively or defensively to get picked at DCMP.
612 - Mecanum drive and a claw for scoring balls will limit Chantilly's offensive options. Though slow, their pneumatic powered climb should be capable of reaching the high and traverse bars to help their alliance.
620 - Warbots have a reliable traverse climb paired with a turreted shooter and an intake that was upgraded for week 3. 620 will need to speed their scoring up to stay competitive at DCMP.
623 - If a triple traversal is going to happen in CHS it will probably involve Oakton Cougar Robotics. With the potential for increased defense at DCMP, Oakton's offense aspirations may be limited by their 8" mecanum drive.
686 - Bovine Intervention's take on the Everybot resulted in a potent low goal scorer and relatively quick and reliable traverse climb. We're quite impressed with this robot from a team still seeking their first blue banner.
888 - The Robotiators have a two-ball low autonomous mode and a slow but steady low goal scoring mechanism. Their Traverse climb works, although inconsistently, but was still enough to pick up the 1 seed and event win week 1 in DC.
1599 - Not quite as reliable of a traverse climb as some of the others in this section, CircuiTree is sure to show up to DCMP with some improvements.
1727 - One of the best high goal scorers that played in DC, REX missed the finals at both events. They might have to switch from offense to defense, but we expect to see them playing Saturday afternoon, especially if their new traverse climber works.
2199 - RoboLion's traversal climb was the key to their first win in DC Week 1, and a Finalist medal in DC Week 4. They combine it with a very simple autonomous routine and slow/steady teleop scoring.
2421 - Finalists at DC in week 2, RTR Team Robotics is one of the few bots in the district that scores low and high goals from the outside edge of the tarmac. Their traverse climb speed improved between weeks 2 and 3 and they've had plenty of time for additional improvements for Hampton.
7770 - Infinite Voltage has a functional but slow traversal climb and only manipulates one cargo at a time. They'll need to pick up the pace to be competitive in Hampton.
Defensive Specialists:
614 - Mostly a low goal scorer but mixing in some high shots when needed, the Night Hawks know how to defend. Their four second high climb helped secure a blue banner at DC week 4.
1895 - Picking up an event win in DC week 3, Lambda Corps has a good two-ball autonomous and moderate teleop scoring ability to couple with their defensive skills.
3136 - A through-the-bumper intake limits their scoring ability, but ORCA has plenty of playoff experience this season, making the finals in both events and picking up the win in week 1 in Richmond.
3274 - Historically absolute bullies on defense, this season is no different for Rocktown Robotics. Low goal scoring, high climbing, max weight and defense completely within the rulebook makes 3274 a team you want to play with, not against.
6194 - This has been a year of firsts for The Aftershocks. In week one The Aftershocks showed off some defensive skills and picked up their first ever blue banner. Squeaking into district champs for the first time thanks to a couple of declines The Aftershocks are excited to show off some upgrades and new autonomous routines that will 'cause chaos.'
Rookie and 2nd Year Spotlight:
8230 - Our only second year team at DCMP, Koibots have a car wash intake with a high goal shooter and a consistent two ball auto but opted for only a low climb.
8592 - Coming into FRC from an impressive FTC background, Newton Squared is fielding a swerve drive and a capable high goal shooter. They will be the most competitive rookie team at DCMP this year and are our prediction for highest rookie seed.
8622 - High goal capable, the CyBirds appeared to have climbing troubles at their district events and we worry that their reversible bumpers may scare off potential alliance partners.
8726 - CryptoHawks made finals at DC in week four and have picked up Entrepreneurship and Rookie All Star awards so far this year. They can score high and low and have an Everybot climber but may need to practice defense if they want to be considered for an alliance on Saturday.
The Contenders:
1123 - Quite a long and wobbly Everybot, AIM made the finals in DC week 4. With what looks like only a low climb, they'll need some improvements to get picked at DCMP.
1719 - Finalists at DC week 3, Umbrella Corporation has a through-the-bumper intake and shoots high from the launch pad. Defensive experience with a mid climb could land them on a pick list.
2068 - The Metal Jackets missed the finals at both events, but showed off some good high goal scoring from outside the TARMAC. This is another team that may want to brush up on their defensive skills.
2186 - This high goal capable bot from Dogs of Steel missed the mark offensively but came away with a win in DC week 1. They added a mid climb and improved on offense in week 3, but will have to drive with more purpose to get picked in Hampton.
2377 - C Company has a well designed robot that appears to be heavily limited by software problems. If they can get these sorted they could truly earn the contender title.
2537 - A unique intake/shooter combo is an interesting mechanism from the Space RAIDers, but they're a little slow offensively and their shots often miss the mark. They have a reliable mid climb and pretty good driving so might make a good defensive pick.
2914 - Making the finals week 1 in DC with some high goal shots, TIGER PRIDE added a mid climb for week 4. We'll be watching to see if they bring anything new to Hampton.
3748 - Finalists week 2 at DC, Ragnarok Robotics is an Everybot with defensive experience. With a little better driving they can become a defensive threat.
3939 - Botetourt's reliable two ball auto options and decent high hub scoring will both help their alliances but their slow mid climb may hurt.
4242 - Fresh TECH had the OG passive high climb that inspired 614. We hope to see improved cycling from Fresh TECH for DCMP.
4286 - Winners in Richmond in week 3, Imperial Robotics played a mix of offense and defense in their playoff run. Lack of high goal scoring limits their offensive upside but they have a mid climb and have shown good game sense.
4541 - CAVineers ranked well at both of their district events but will need to up their game for DCMP. Their high climb was decent but bungee cord related shooter issues and questionable strategic decisions may be detrimental to their DCMP performance.
4638 - Finalists in week 2, Jagbots can score low and high, and have a low and mid climb. They could stand to pick up speed offensively, and need to get their floppy intake under control if they want to be in the running to play Saturday afternoon.
4821 - Winners in DC week 3, cyberUs is entering their first ever district champs thanks to declines. They can score low and high and have a low climb.
5338 - RoboLoCo were alliance captains at both of their district events but missed finals both times due to weak autonomous routines and problems with their cargo intake. We hope they will improve both for the district championship.
5549 - Finalists week 4 in DC, Gryphon Robotics has a high goal shooter and two ball autonomous. Through-the-bumper intake slows them down a little but they make up for it with good maneuverability and have shown good defensive abilities as well.
5587 - In spite of some intake issues Titan Robotics have a great greyt shooter and picked up both their first and second blue banners this year.
6326 - So far this season Baltimore Bolts have picked up an Imagery Award, their very first event win, and made district champs for the first time since 2017. We know Coach Sharon would be immensely proud.
6504 - Winners week 4 in DC, the FCHS Jagwires have built their take on an Everybot low goal mechanism. Their climb, however, isn't the standard Everybot climb and should be able to reach the High bar at Hampton.
–
Have more information about your team? Let us know in the comments!