Welcome to the CHSy Sampler, a completely and totally unbiased, non-1086 affiliated CHS account dedicated to making sure YOU know who not to pick in the weeks ahead.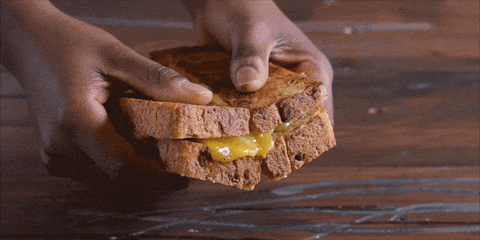 Our goal at the CHSy Sampler is to ensure a minimum quota of cheese puns, while giving totally useless insights on events, teams, and general CHSy buggery. We promise to balance our coverage between Md and Va teams (Heh, yeah right…), but not like it will matter since this account will probably die before Week 5.
Let's get started!
Upcoming Competitions
Oxon Hill
Oxon Hill, which will be referred to as 'Oxen Hill' at least 43.12351232 times this weekend (and probably a few times in this thread), is looking like it is going to be great event with a lot of high tier teams. Complete with a great venue and lots of seating, expect a weekend full of completed rockets, Macarena's danced to the wrong song, and lots of pizza.
Predicted Winning Alliance Captain + 1st Pick: 1418 & 1885
Who to keep your eyes peeled for
612 "ChanTegan Robotics" - After a dominating performance at Haymarket, going undefeated in quals but squeaking by in the finals, Team Six uhhhh…. Chantilly Robotics will be looking to perform at the top of their game again this weekend (Who isn't, really?) Look for them to continue sliding around the field, placing cargo, and hopefully placing more hatches then we saw back in Week 1.
836 "The RoboBries" - After sailing through Owings Mill this past weekend, The Robobees will be coming into Oxon Hill either really hot or really tired. Which one will it bee? Who knows. This is why we don't do back-to-back events, folks.
1418 "Vae Venus" - After not winning Week 1 by literally 2 points, one would assume that 1418 will be coming into Oxon Hill with a hunger for a blue banner. Or maybe they have some hunger for cheese. Nevertheless, expect them to be the team completing most of the rockets this weekend.
1727 "RED" - One of the many cargoship oriented robots in our district, REX is coming off a hot performance at Week 2 Bethesda. Depending on how well they perform in elims will mean a lot. Will they be a high tier alliance captain, or will they get stuck as first pick for a lower alliance? Who knows ¯\ _(ツ) _/¯
1885 "INNES Robotics" - No matter what happens, ILITE wins a blue banner. They're burned as 3rd alliance captain? Blue Banner. They're pushed into the 8th alliance captain slot at DCMP? Blue Banner. They even have a blue banner from Houston last year, and they didn't even COMPETE there. Anyways, if anything can be assured at this event, an 1885 victory is most likely it.
4242 "Fresh C.H.E.E.S.E." - Watch them just slam it into high gear and zip around the field. Pretty incredible. If this team has gotten their hatch mechanism up and running effectively, expect them to be a dominating force on the field each match. Complete with full sending it to level 2, 4242 should be expected to seed high. It will be interesting to see how they compete against the rocket bots like 1418 and 1885, and whether they can out pace them in terms of scoring.
Hot Takes
1731 "Feta Valley Robotics Club" - How the heck do they keep winning events??? It's just amazing. Expect them to win. I don't know how, but they will.
1895 "LaClare Corps" - With a lukewarm performance at Week 1 Haymarket, 1895 should be looking to up their game in Week 4 (Who isn't, really?). But after releasing a robot reveal with Alan Walker's 'Darkside' as their soundtrack, Im sure they will be a powerhouse team at this event. Only truly great teams use such great music for their reveal video.
2363 "Triple Havarti" - I wouldn't be surprised if they just pulled up at the event and took the blue banner. They aren't even registered to play here, but I felt like the probability of them showing up is non-zero, so I rightfully must include them for statistical reasons.
330 "Brie-ch Bots" - Again, it's not impossible that they don't show up.
4472 "SuperNiolo" - I've always had a crush on 4472. This the best team name in the entire district. I mean you just really can't beat a name like SuperNoVa, can you? Oh, also they have a habit of making it far into Elims, so expect that to happen again.
7714 "Red Alder Road" - Here on the CHSy Sampler, we always support rookie teams. Make sure you stop by their pit and say hi! Maybe bring them a gift? (maybe bring them a cheese sampler)?
PCH Columbus
After dominating performances as PCH District Dalton, teams 4026 Global Dynamics and team 4910 East Cobb Robotics will again be competing at the Columbus event together this weeken…
Wait, i'm on the wrong district list…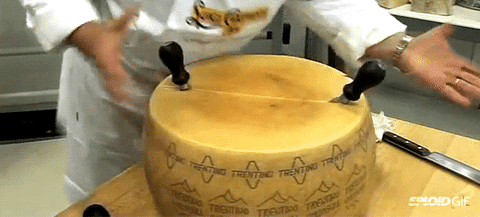 Week 4 Wrap-up
Hope you all enjoyed the first post in the CHSy Sampler Series. How long will it run? Who knows! Nevertheless, hope you all have a great time at Oxon Hill, I'm sure I will see you all there